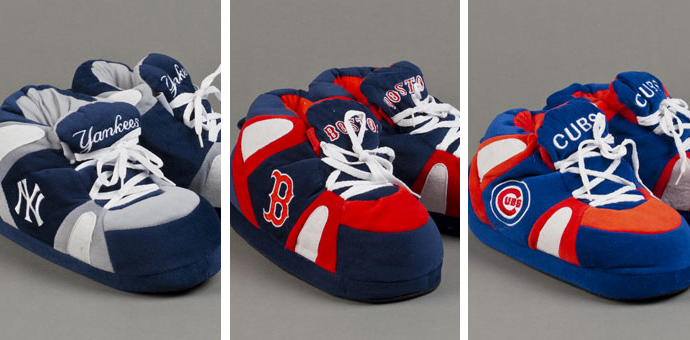 There's nothing quite like cheering for your favorite baseball team with your very own pair of signature team slippers. Let's face it, caps are for noobs, slippers are what it's all about, so join us as we present you some of the top baseball slippers the web has in store.
Boston Red Sox Slippers
If you happen to support your team behind the TV screen, the officially licensed Boston Red Sox slippers are the way to go. These are your team's new lucky charm!
Chicago Cubs Slippers
There's nothing that quite says "Go Cubs!" with as much power as a pair of officially licensed Chicago Cubs slippers. If you're a fan, get them, now!
New York Yankees Slippers
Finally, the one and only NY Yankees. Show your love of the Big Apple and their MLB representatives by getting a pair of these awesome slippers, you won't regret it.