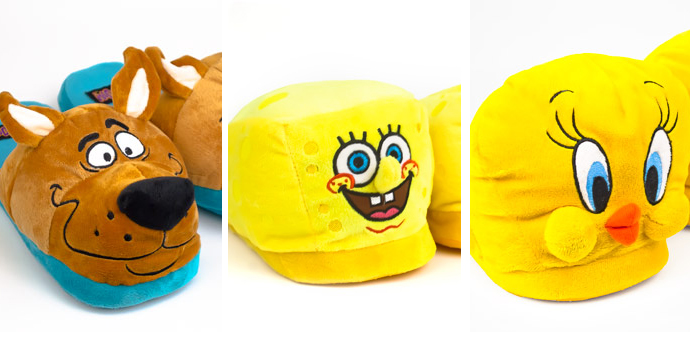 They might've been created as a type of children entertainment, but cartoons have reached beyond their targeted crowd many years ago and are now loved by pretty much every age group out there. So if you happen to love cartoons, this week's Slippers Guide is for you! Check out what we have in store below.
Sponge Bob Slippers
Being a lovable character he is, Sponge Bob gets the honor of opening our brief rundown. He'll keep your feet warm and safe, and might even transfer some of that signature optimistic vibe along the way.
Teenage Mutant Ninja Turtles Slippers
Taking us back to the '90s, Teenage Mutant Ninja Turtles slippers will evoke that crime-fighting, pizza-munching desire in their wearers. Not to mention they'll keep your tootsies warm and crime-free.
Get Teenage Mutant Ninja Turtles Slippers
Winnie the Pooh Slippers
Warm, fuzzy, relaxed and comfy – Winnie the Pooh is the perfect reflection of what your feet will feel like in a pair of these signature slippers. Side effects include massive honey cravings.
Scooby Doo Slippers
Not exactly the most courageous character out there, Scooby Doo still had no problem in finding his way to hearts of millions of fans around the globe. A pair of signature slippers was therefore a must in our book.
Tweety Bird Slippers
As someone who tweeted before it was cool, Tweety will keep your feet safe from all the pussycats out there, not to mention warm and toasty.