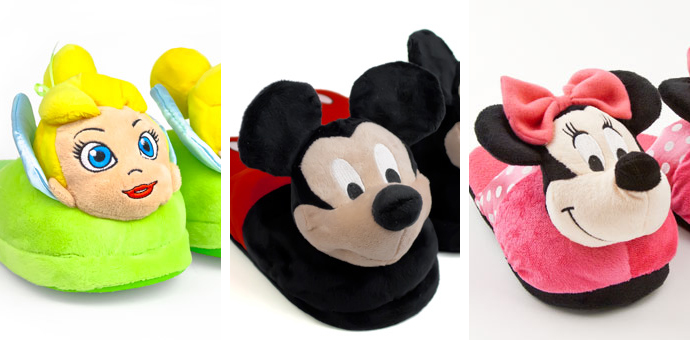 No matter how old you are, the magical world of Disney characters is always bound to bring you back to that special moment of your childhood for at least a brief moment of complete bliss.
And if you happen to be a kid, you know exactly the kind of magic we're talking about. So it's Disney all the way in this week's Slippers Guide, check out some of the top picks below.
Mickey Mouse Slippers
 The little fellow who basically started the whole Disney adventure is rightfully the one in charge of today's list. Of course, it's Mickey Mouse we're talking about, possibly the ultimate icon of the cartoon domain we simply had to immortalize with a pair of signature slippers.
Tinker Bell Slippers
The "Peter Pan" star Tinker Bell comes as yet another familiar face we have in offer. Good-looking, pocket-sized and sometimes a bit too emotional for her own good, Tinker Bell made quite an impression on the viewers in the classic 1953 feature.
Minnie Mouse Slippers
If Mickey's here, then Minnie's bound to show up as well. The legendary mouse's female companion is still standing by her man even 85 years later. The couple's first public appearance dates way back to November 18, 1928 and the classic "Steamboat Willie" feature.
That about wraps it up, make sure to drop by next week for another collection of cool funny slippers.