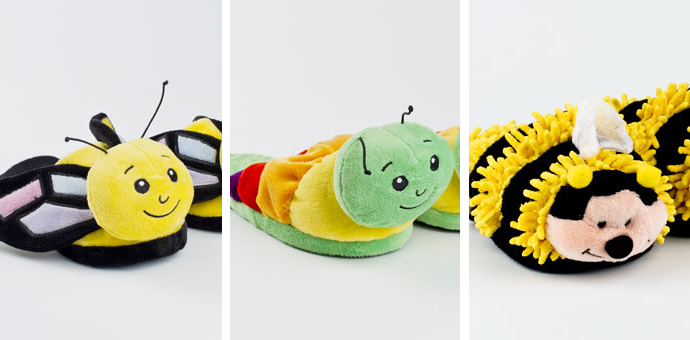 As the spring has officially arrived, we figured you might want a proper pair of slippers to mark the occasion and celebrate the upcoming fine weather. Therefore, this week's Slippers Guide is all about spring slippers. Check out what we got below!
Bumblebee Slippers
You'll get to see these guys much more often during spring. You'll probably want to avoid getting in a fight with them, but we guarantee that these two will keep your feet at ideal temperature at all time.
Butterfly Slippers
When you think spring, you think butterflies, so these lovely slippers were pretty much a shoo-in for our list.
Caterpillar Slippers
Another cute representative of the animal kingdom hops on our list, telling you that the spring time is really here. It's Mr. Caterpillar everybody!
Fuzzy Purple Butterfly Slippers
Finally, we return to butterflies, but this time around we'll focus on all the girls out there and bring you this awesome pair of fuzzy butterfly slippers.