As fans of all things bunny, we at BunnySlippers.com were thrilled to learn of The Bunny Museum, a museum dedicated to rabbits in Pasadena, California.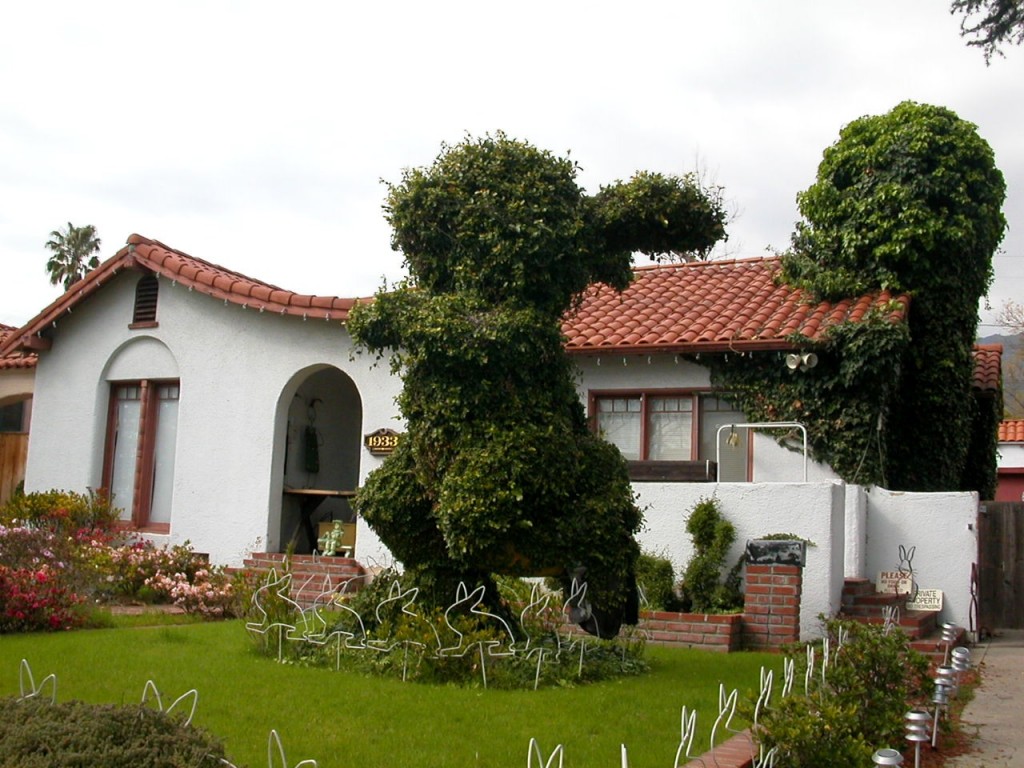 (via Experience LA)

Run by Candace Frazee and Steve Lubanski from their personal home, the museum began in 1993 on Valentine's Day, when Steve gifted Candace a plush bunny. They've exchanged bunny gifts ever since, and their collection is now home to over 30,000 rabbit-related items, including our own Classic Bunny Slippers!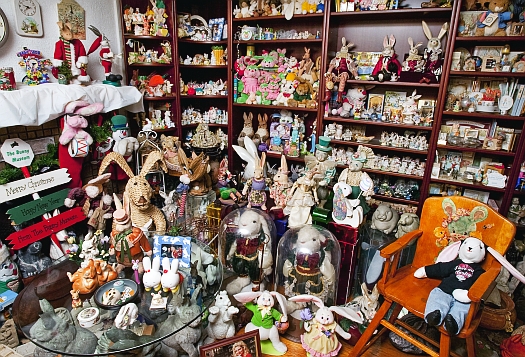 (via Inside SoCal)

Candace, Steve, and their museum have attracted international attention with numerous television appearances and inclusions in California attraction guidebooks. People from all over the world have come to see the couple's museum, which holds the Guinness World Record for the world's largest bunny collection. Visitors include many celebrities— Elijah Wood even made some commercials for Funny or Die featuring the museum.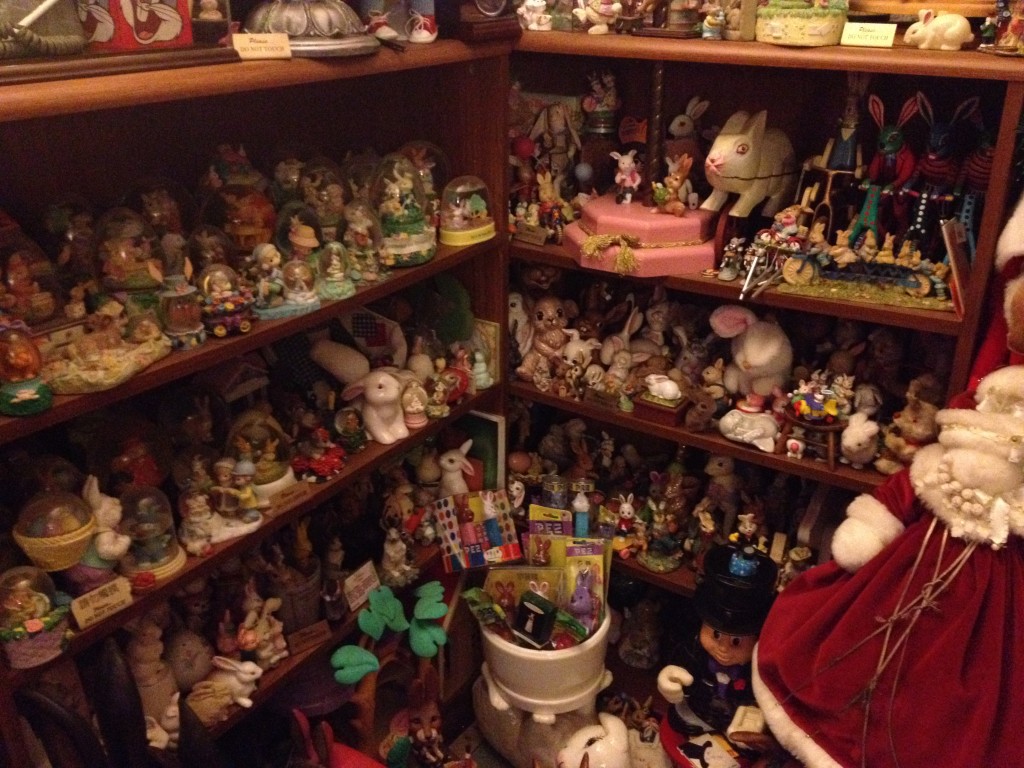 (via Around Town Pasadena)

Because Candace and Steve give each other a bunny gift every day, their collection is slowly but surely outgrowing their home, and they are hoping to move to a bigger location with the help of Kickstarter and a fundraiser event (of which BunnySlippers.com is a sponsor) on Friday, February 13.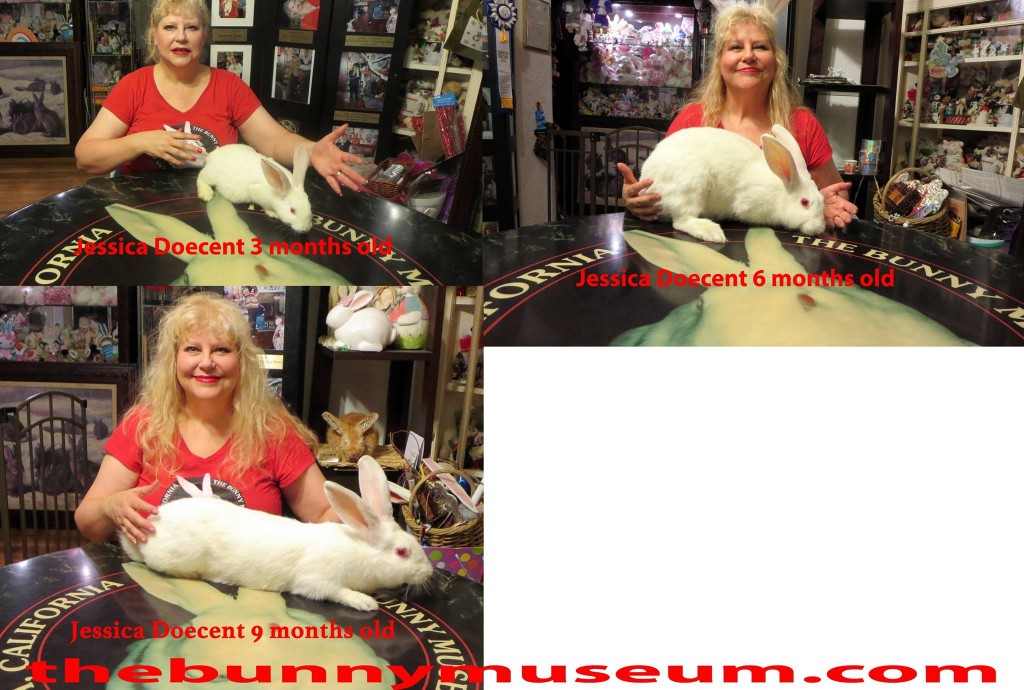 (via The Bunny Museum)
Candace with one of the museum's resident bunnies, Jessica "Doecy" Doecent, a Flemish Giant

If you're ever in Pasadena, you might want to make an appointment to stop by The Bunny Museum and take a look!