Ten days left until Valentine's Day! Have you ordered a gift for your loved one yet?
If you haven't, there's still time left: today, February 4, is the last day to order gifts from BunnySlippers.com to ensure delivery in time for the most romantic day of the year.
Looking for inspiration for some easy, thoughtful gifts to suit your Valentine's interests? Check out our gift guide, our gift selector app, and our suggestions below.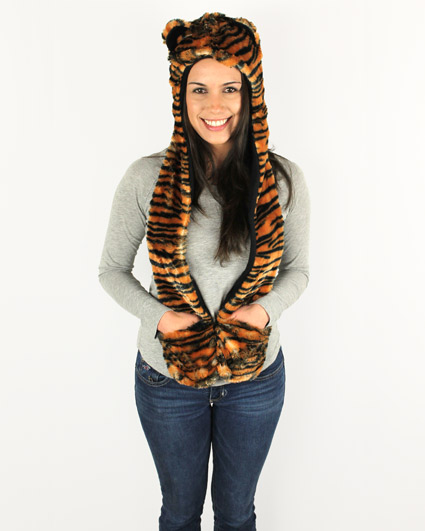 If they enjoy the outdoors, they might like one of our Hooded Scarves. Let them show off their new stylish hat and spend some quality time together on a scenic hike or a walk in the nearby park.
If they need a day to relax, why not give them a set of our Pajamas? Top it off with breakfast in bed for a cozy, romantic morning.
If they love a good video game marathon, pick up a pair of our Video Game Slippers and a new game for the two of you to enjoy together. You're sure to have a day of adventures together from the comfort of your couch!
If they like spending a rainy day curled up with a good book and a cup of something hot, you can't go wrong with a pair of our cozy Sock & Boot Slippers. Add a copy of that book they've been wanting to read for a while, and you've got yourself a very thoughtful Valentine's Day gift.
Is your Valentine an animal lover? They'll love our Cat and Dog Slippers. Add some treats or a new toy for their furry friend for a gift that will be appreciated by all.
If they enjoy watching sports, they'll love a pair of slippers featuring their favorite sports team! You can package these with a team jersey or tickets to a local game, and you'll be their Valentine's All-Star.
If they're fond of a galaxy far, far away, they might appreciate our Star Wars Slippers. Snuggle up with some buttery popcorn and the movies for a cozy night in! (If their preferred science fiction world doesn't involve Han Solo and Darth Vader, never fear: we have many more Sci-Fi and Fantasy Slippers to choose from.)
Have a very happy Valentine's Day!