As winter fades and nature comes back to life, it's time to embrace the vibrant energy of spring. What better way to celebrate the season of renewal than with a fresh pair of animal slippers? From baby chicks to colorful butterflies, these adorable slippers will add a touch of warmth and style to your spring loungewear.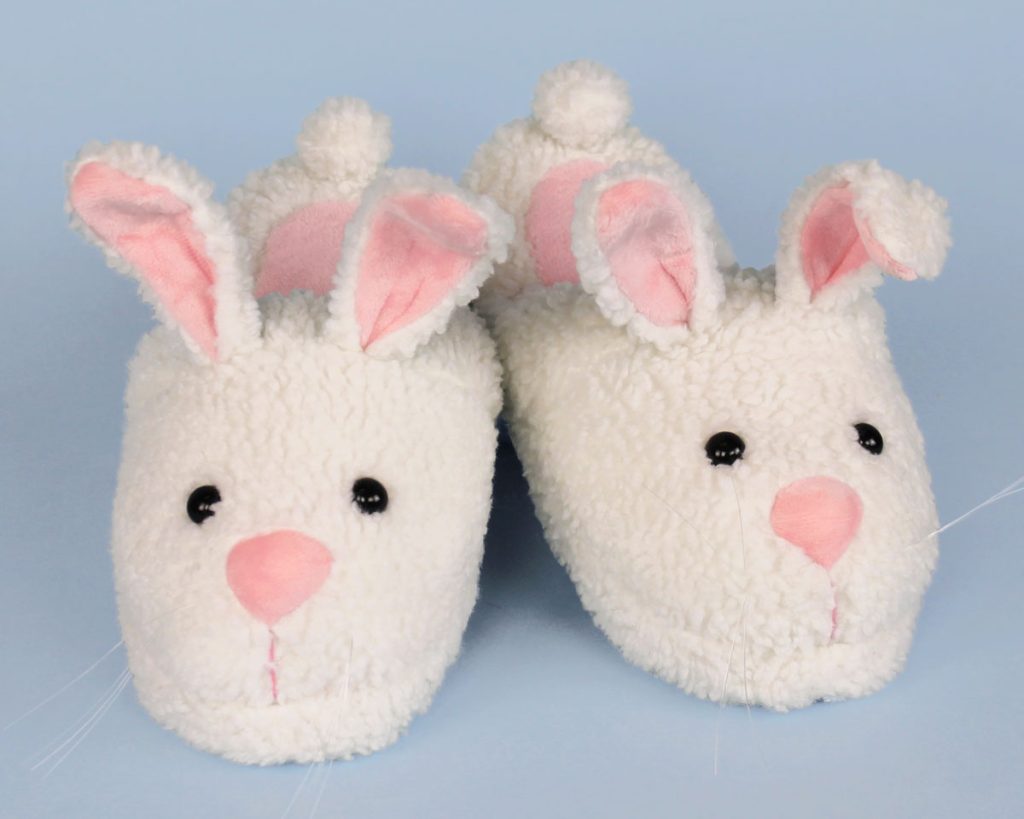 Classic Bunny Slippers™: Hopping into the Season
Bunnies are a symbol of new life, growth, and fertility, making them the perfect choice to represent the arrival of spring. As flowers bloom and the days grow longer, it's hard not to be charmed by these cute and fluffy creatures. Bunny slippers not only provide comfort and warmth but also bring a sense of joy and playfulness to your daily routine.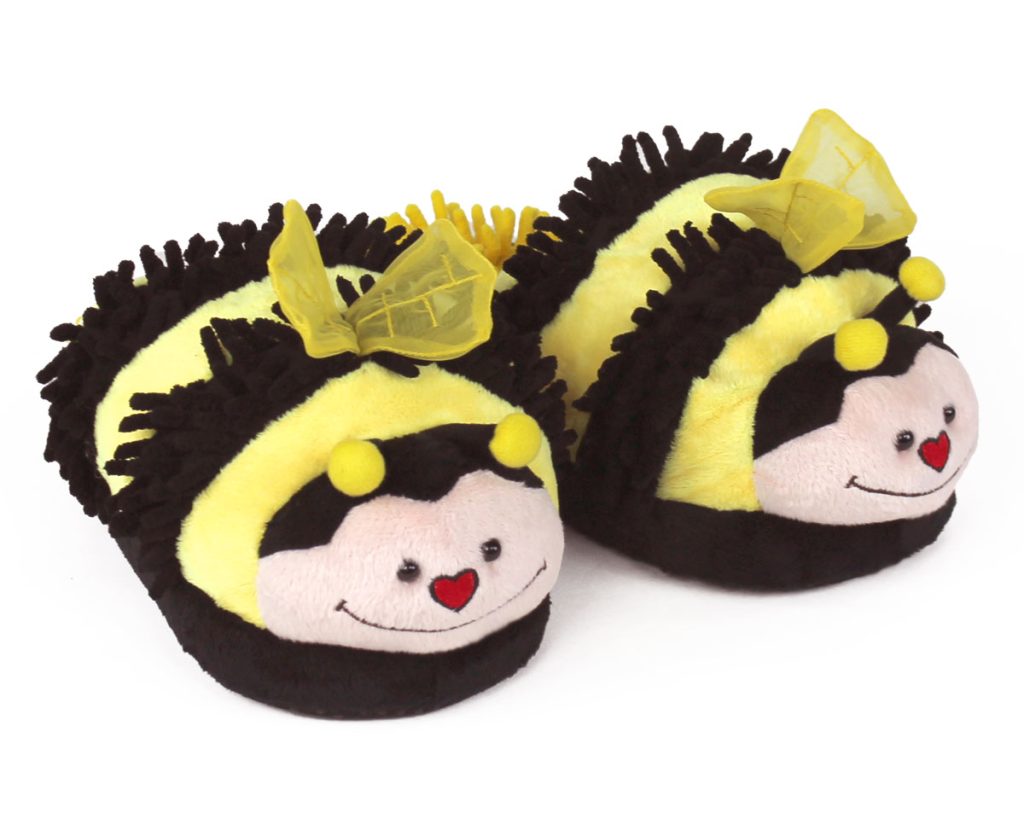 Fuzzy Bee Slippers: Abuzz with Springtime Energy
Buzzing from flower to flower, nothing says springtime like two fuzzy bumblebees! These adorable slippers are simply delightful–from their embroidered heart noses to their bobbing antennae, to their translucent wings. After a long day of gardening, relax in style with these Fuzzy Bees, and drink some tea with honey!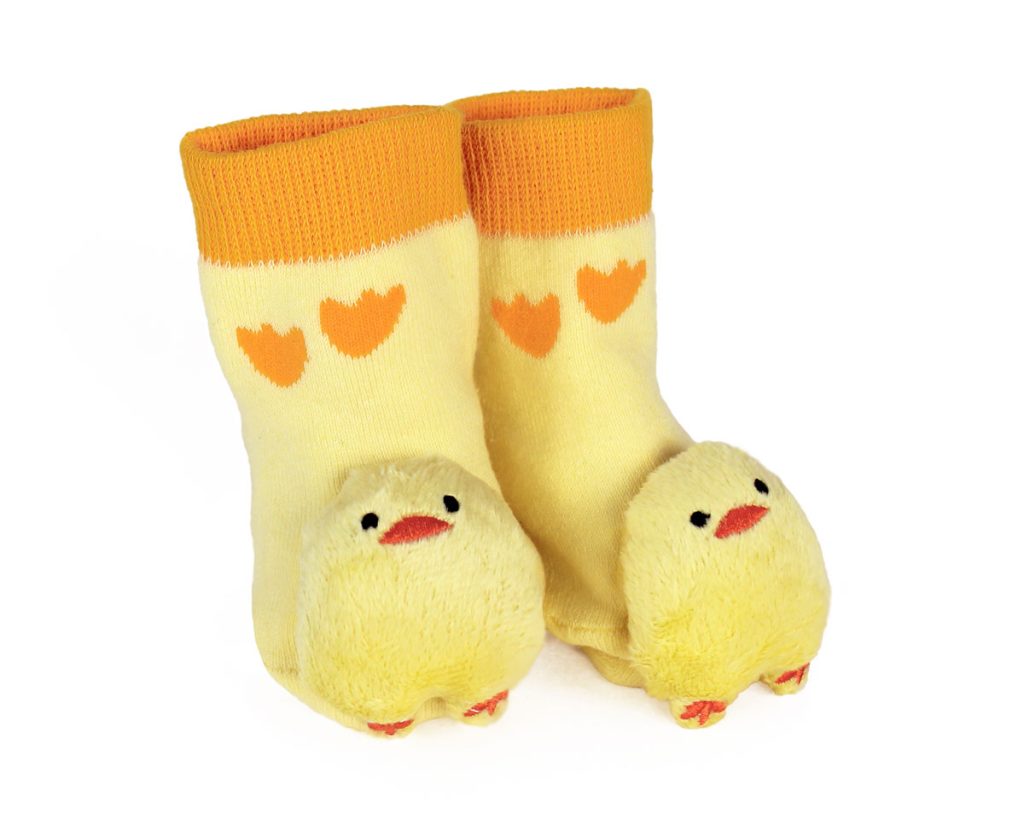 Chick Baby Rattle Socks: A Fluffy Spring Delight
Springtime is synonymous with new beginnings, and nothing says new life like hatching chicks. These adorable baby chick socks are the perfect gift for the littlest ones in your life. Their vibrant yellow color adds a pop of sunshine to baby's ensemble, and two tiny rattles in the toes keeps them entertained!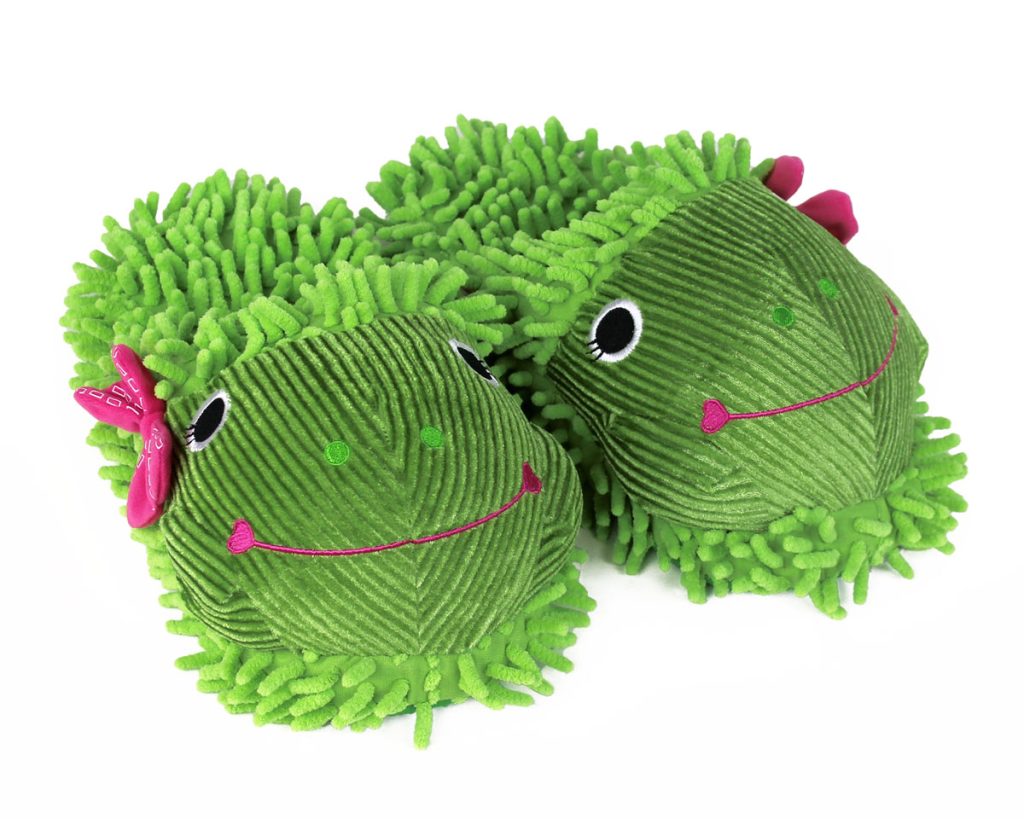 Fuzzy Frog Slippers: Jumping into Spring
As the snow melts and the rain begins to fall, frogs emerge from their winter hideouts to fill the air with their distinctive chorus. Frogs are a symbol of transformation and rebirth, making them a fitting choice for spring-themed slippers. Their green color is reminiscent of the lush plant life that returns during this time of year. These amphibious friends will keep your feet cozy as you leap into the new season.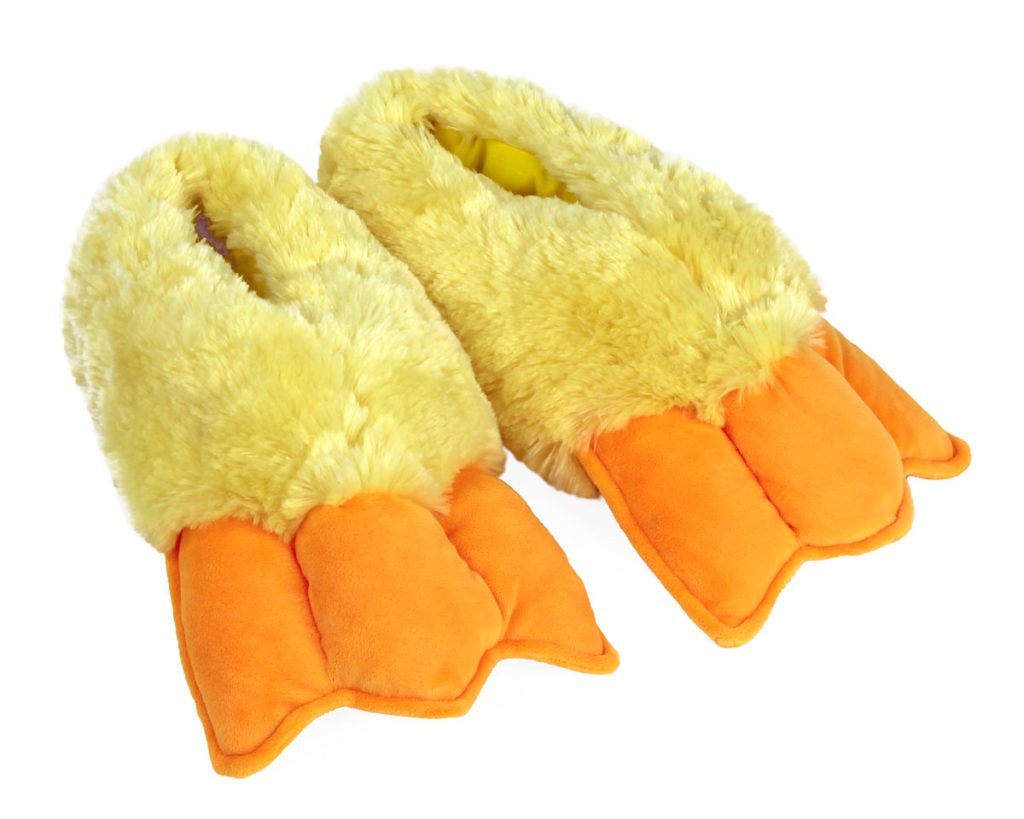 Duck Feet Slippers: They'll Quack you Up
Every spring, we see adorable ducks paddling around the pond, sometimes with fluffy little ducklings in tow. If you wear these around the house, maybe your ducklings (aka kids) will follow you around quacking! Speaking of kids, we also have Kids Duck Feet Slippers!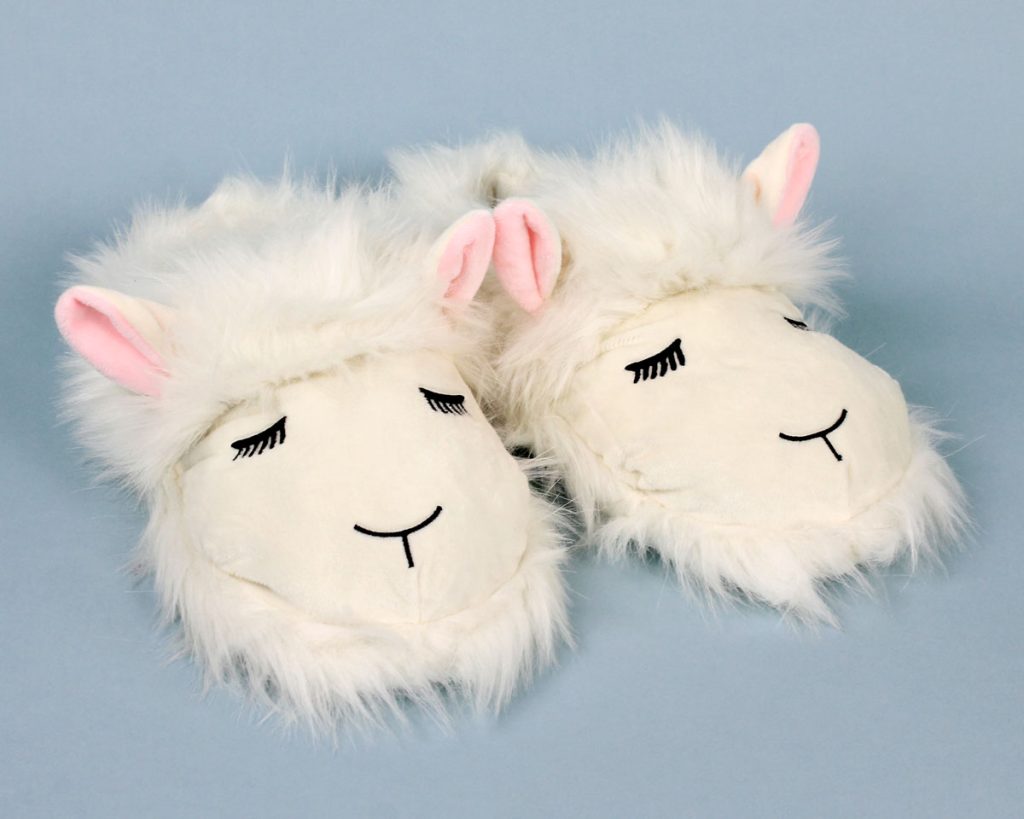 Fuzzy Lamb Slippers: A Soft and Gentle Embrace
Lambs are another popular symbol of spring, representing innocence and new life. These gentle creatures are often associated with the season due to the abundance of lambs born during this time. Soft, fluffy, and oh-so-cute, lamb slippers are perfect for those spring days when there's still a bit of chill in the air. With their sweet faces and cozy materials, lamb slippers are sure to warm your heart and your toes.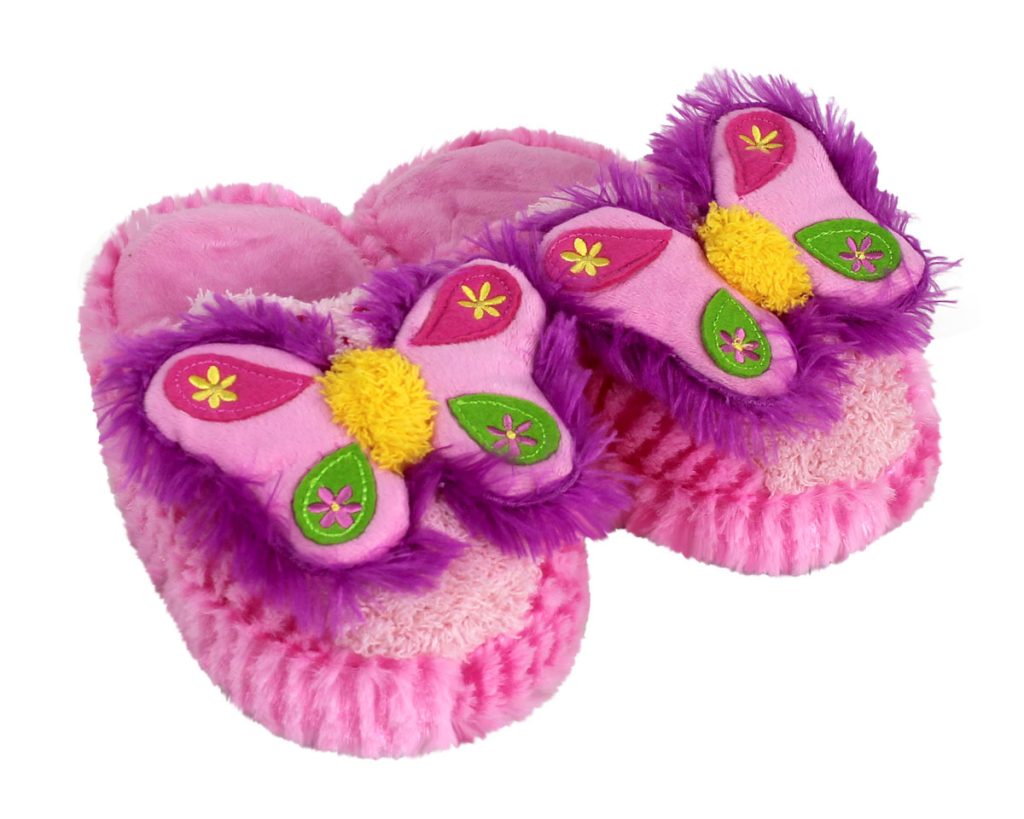 Kids Butterfly Slippers: A Symbol of Transformation
As caterpillars turn into butterflies, the world changes from bleakness of winter to the vibrancy of spring. Our Butterfly Slippers for kids are the perfect springtime treat for little feet–made with pink plush, fuzzy yellow bodies, and vibrantly colored wings with embroidered details. Little ones will love fluttering around the house in these beautiful butterflies!
Spring is a time of renewal, rebirth, and revitalization. As you prepare to embrace the warmer weather and longer days, consider adding a touch of spring to your wardrobe with a pair of animal slippers. Whether you're drawn to the playful energy of bunnies, the gentle innocence of lambs, or the transformative beauty of butterflies, these slippers are perfect for celebrating the magic of the season. Slip into your favorite pair and step into spring with style and comfort.