Part of being a proud parent is being alb to dress your kiddos up in adorable outfits. For those of us that don't have kids, we often turn that attention to our pets. Here is a collection of adorable animals in creative costumes. Happy Halloween!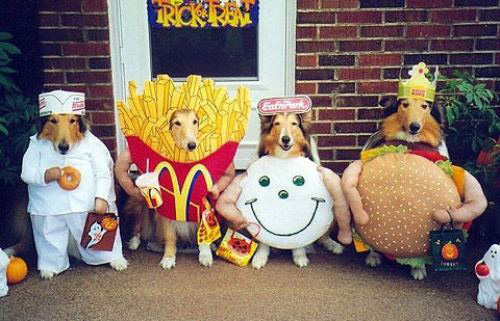 We always like group costumes, and these Shelties are putting in the work! A chain of fast food themed costumes never looked so good!
---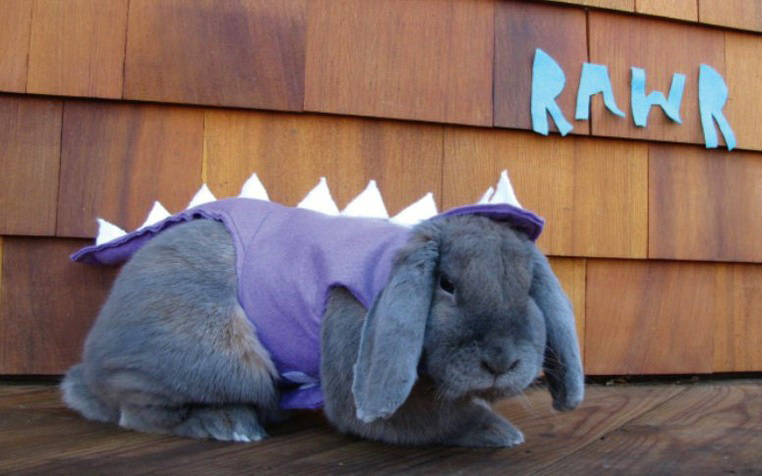 This adorable bunny reminds us of Reptar. Remember Reptar, from Rugrats? We've affectionately started calling this photo, Reptar the Rabbit. In any case, it's hard to fear this vicious beast. Just look at that face!
---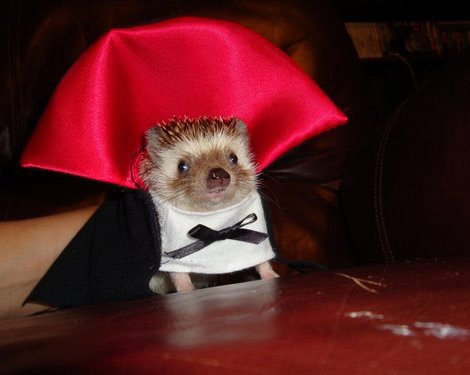 This adorable hedgehog may try to be scary, but with a face like that, it's hard to feel the fear of Dracula! I wonder how small that costume really is!
---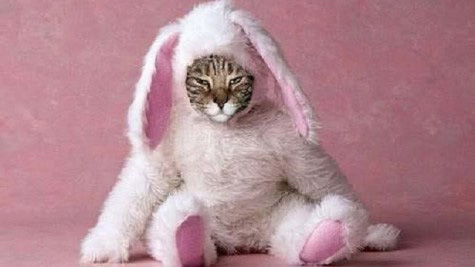 The anger that this cat seems to display only makes this costume even cuter! We love how fluffy this bunny costume is and just wish this cat knew how many people its made smile!
---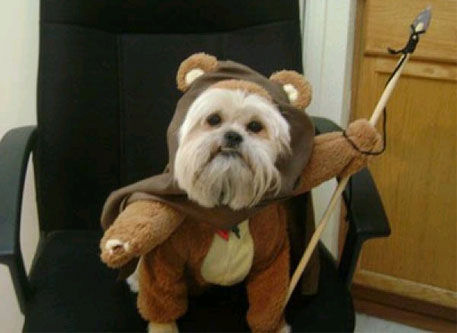 One of our favorite finds, we love this little Ewok Dog! Nothing beats making a pet look like it's walking on two legs. The resemblance between this pup and an Ewok is incredible! Well done, pet owners. Well done.
---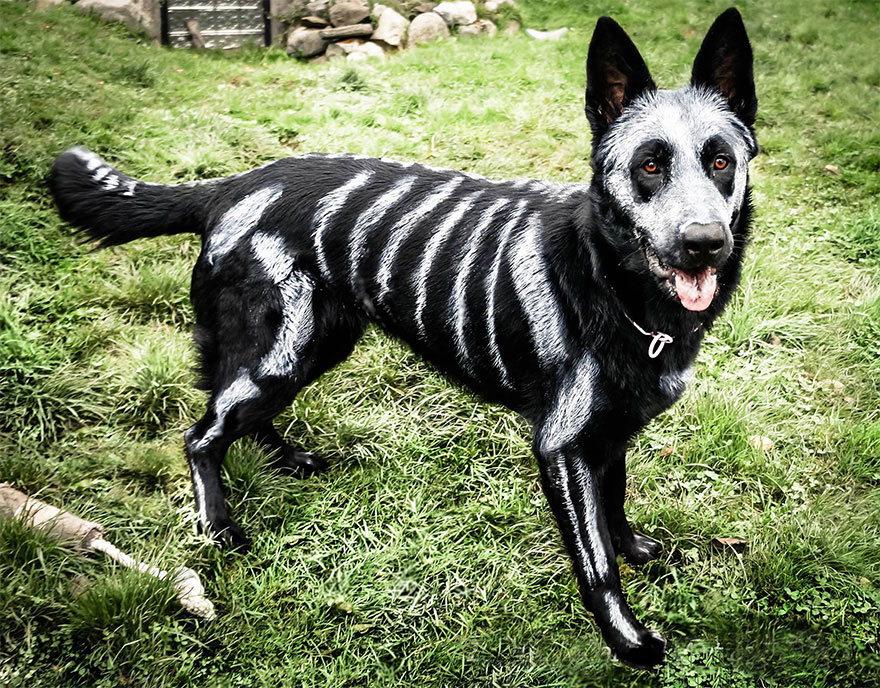 This skeleton dog might be our favorite costume. The artistic design and the big smile on this pups face makes us wish it was Halloween every day of the year!
---
We hope this post brightened your day, and your Halloween!