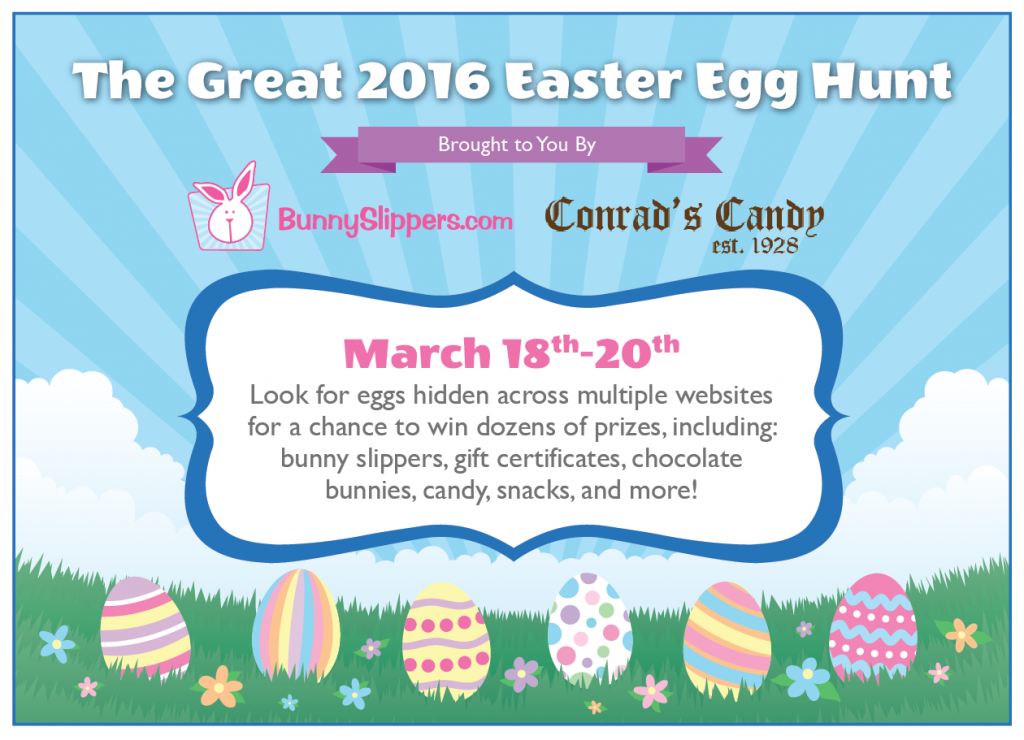 Hooray it's time!
Starting now and running until March 20th at 11:59pm PST we welcome you to participate in BunnySlippers.com 4th annual Easter Egg Hunt. New this year is our partnership with Conrad's Candy! Working together with Conrad's opens up new prizes and new locations to hunt.
Participating in the Egg Hunt is easy. Winning takes a little skill, a little luck, and a whole lot of spirit! Sprinkled around BunnySlippers.com and ConradsCandy.com are a dozen eggs. Should you spot one, awesome! Send us an email and tell us where it is. The first person to find that egg will win a prize, which could be an incredible milk chocolate Easter bunny, a pair of slippers or a gift certificate totaling $25, $50, or even the Grand Prize!
For a complete list of rules and prizes, visit our Egg Hunt page… and Happy Hunting!