We're always adding wonderful new styles at BunnySlippers.com, but we've gathered a list of our favorite new additions to the family! So take a look and meet a new friend for your feet!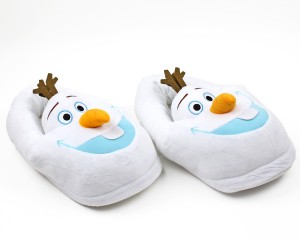 Everyone's favorite snowman can now keep your feet toasty, even if you live in a frozen kingdom. These plush white slippers may be made of "snow" but they're as warm as cup of cocoa.
---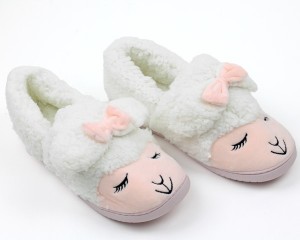 Even if your name isn't Mary, you can still have a darling little lamb. These moccasin-style slippers are lined with plush, velvety fleece and adorable accents make these little lambs a holiday favorite!
---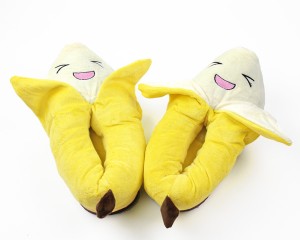 We've never had a fruit slipper before, but we're absolutely bananas over these smiling Banana Slippers! Unique, cozy, and super warm, you'll be just as happy as they are! Their sole is sturdy and thick so you won't slip on these banana peels.
---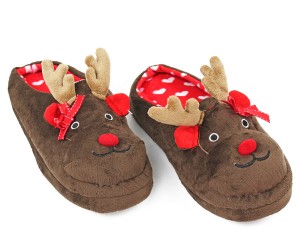 Perfect for the holiday season, these reindeer slippers are super soft and comfortable. With a heart-patterned footbed, your feet are sure to fall in love with the most famous reindeer of all.
---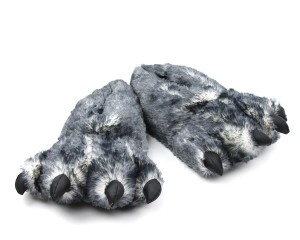 For optimal winter warmth we're excited to present these cozy Wolf Paw Slippers! They're full coverage and made with ultra plush "fur" to give your paws the royal treatment. We have them available for both adults and kids!
---
Glow-in-the-Dark Godzilla Slippers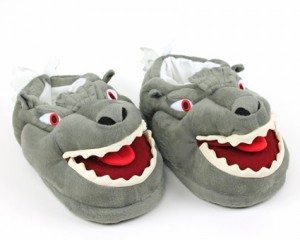 These Godzilla slippers aren't as scary as they look. They will scare away the cold though. Full coverage and a plush footbed make terrorizing your living room feel like you're walking on air. The interior and scales on the back glow in the dark for an added effect of authority.
---
We have two new styles of minion slippers that are ready to help you with any task you encounter. Ultra-plush and softer than a fluffy unicorn, you have your choice between Jorge and Stewart!
---
It's hard to list all of our new styles, so be sure to check out our website for frequent additions and updates!