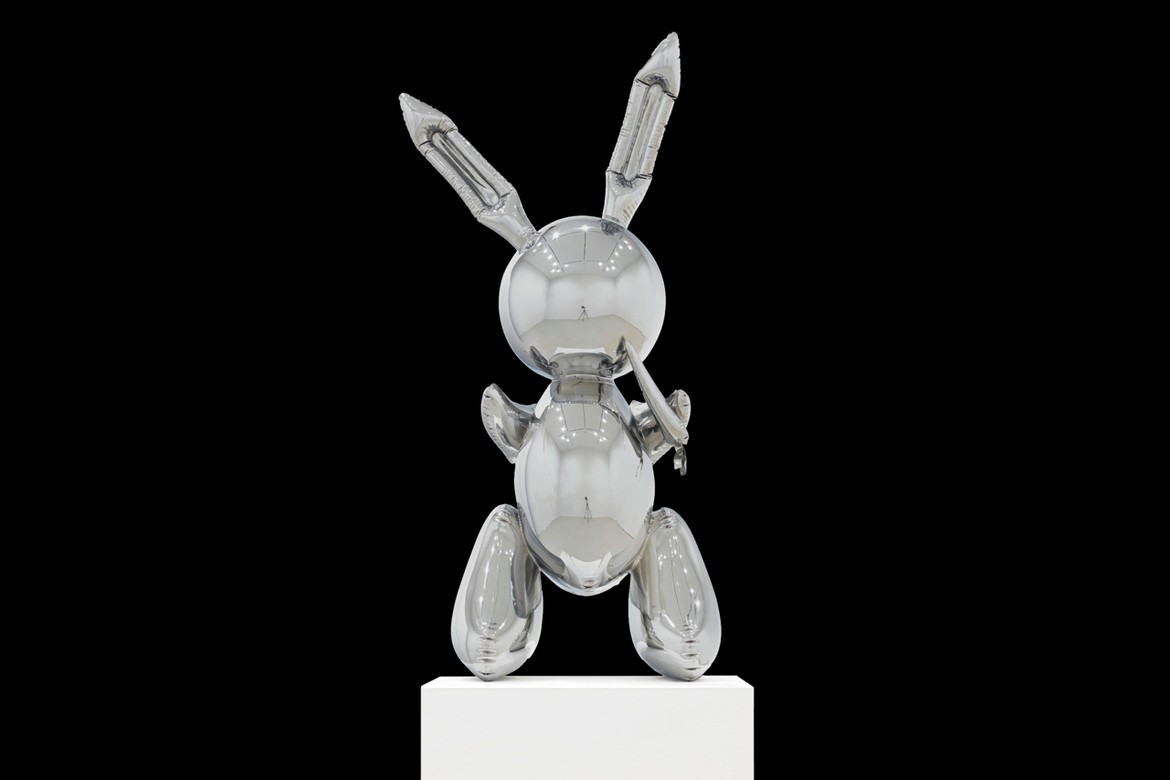 Photo credit: Jeff Koons
This sculpture, titled Rabbit, has just sold for a record-setting $91.1 million US dollars!  Holy carrots, that's a lot of lettuce!!!
The three-foot rabbit, made out of stainless steel and resembling a balloon, was created by artist Jeff Koons in 1986.  The sale set a record for the most expensive work of art sold while the artist is still alive.
Koons has held the record in the past, when his sculpture Balloon Dog (Orange) sold for $58.4 million US dollars in 2013.