It's no secret we love Bunny Rabbits here at Hop to Pop! From their whiskers to their ears to their cotton ball tails… Bunny Rabbits are pretty much the cutest…ever. But there's more to a Rabbit than meets the eye… did you know any of these Bunny Fun Facts? Read on and be amazed. (Number Seven is especially touching!)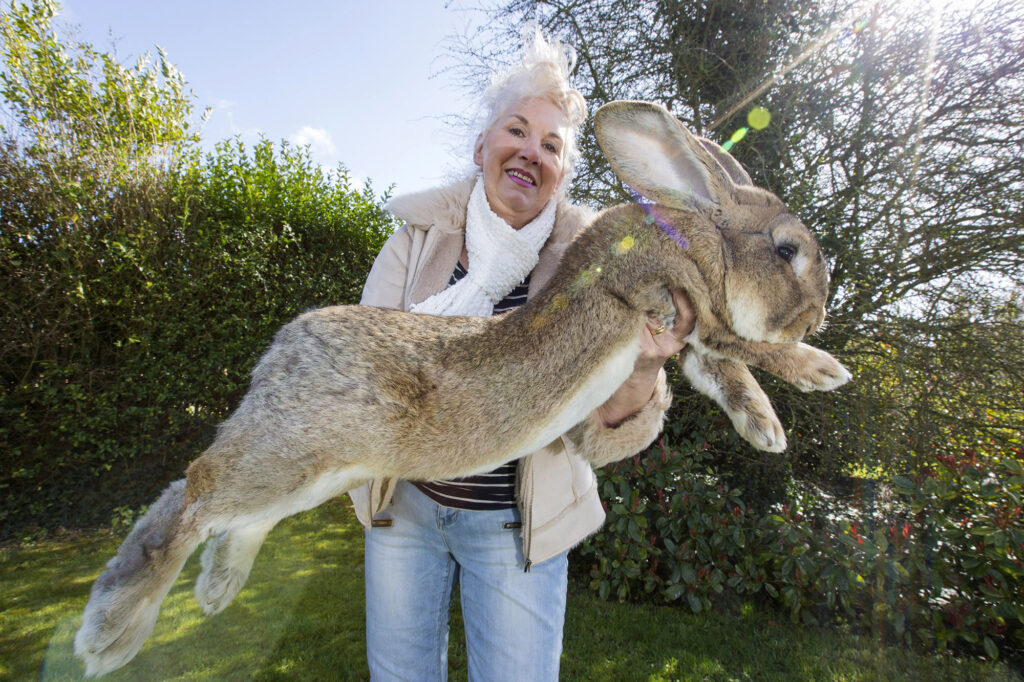 1. Some Bunnies are Huge!
The world's largest bunny rabbits belong to the Flemish Giant breed…which can be traced back to 16th Century Belgium. Known for their gentle temperament, they reach about 20 pounds and 2.5 feet in length. A Flemish Giant named Darius (seen above) reached a whopping 49 pounds and 4 feet, 4 inches!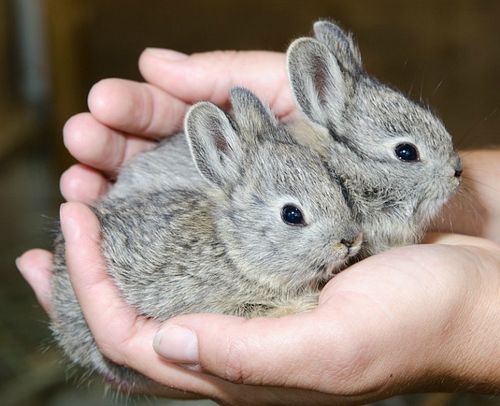 2. Some Bunnies are Tiny!
The world's smallest breed of bunny rabbit is the Columbia Basin Pygmy, found only in the dry shrub-steppe regions of eastern Washington State. Fully grown, they weigh less than one pound and measure 9-11 inches in length, and are also the only rabbits who eat sagebrush. Extremely rare (and once thought to be extinct), scientists are helping these teeny tiny bunnies make a comeback! We're rooting for you, Columbia Basin Pygmies!!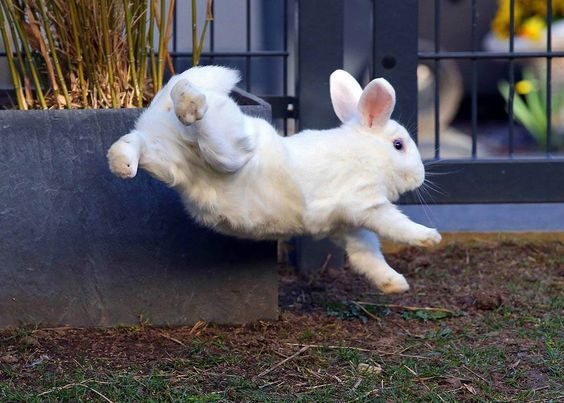 3. Bunnies Jump for Joy!
When Bunny Rabbits are especially happy, excited, or energized, they do a special kind of hop called a "binky"! With all four paws off the ground, the happy rabbit will twist its body and head in mid-air to express its delight. Adorable!!! Don't believe us? See it for yourself!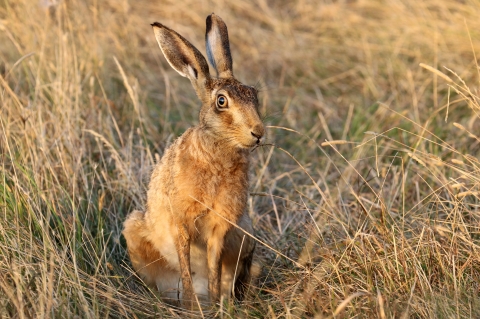 4. Hares and Rabbits are Different Species
Sometimes we like to lump all our adorable long-eared friends together as "Bunnies," but Rabbits and Hares are actually different species. Hares have longer ears and legs than Rabbits, and are much faster runners (reaching speeds up to 45 miles per hour!) While Rabbits are born hairless and helpless, Hares are born with fur and are able to venture out on their own much more quickly. Hares are more solitary creatures, while rabbits are social and live in groups. The confusingly-named "Jackrabbit" is actually a kind of Hare!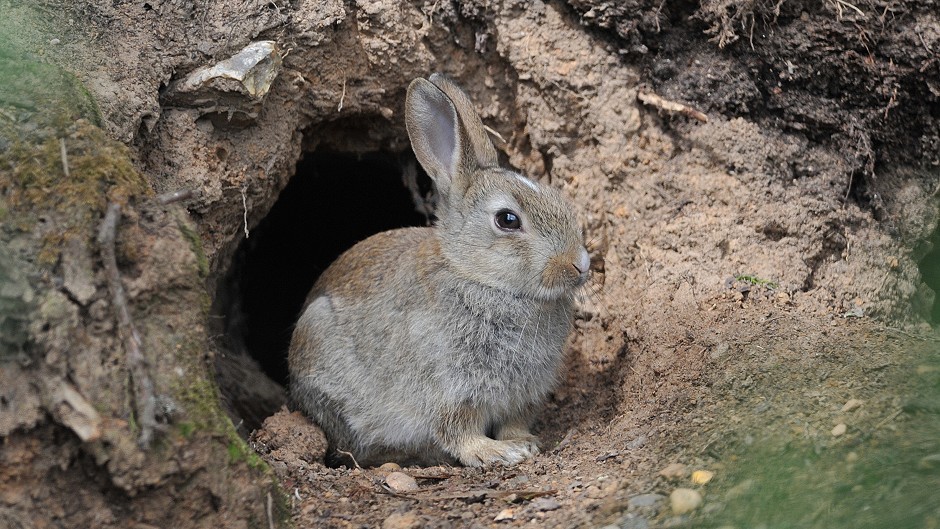 5. Wild Bunnies Dig Elaborate Tunnel Homes
Many species of wild Bunny Rabbit dig themselves underground homes called "warrens," which consist of tunnels and underground rooms they use for sleeping and hiding from predators. Warrens can have multiple entrances and can be as deep as 9-10 feet underground.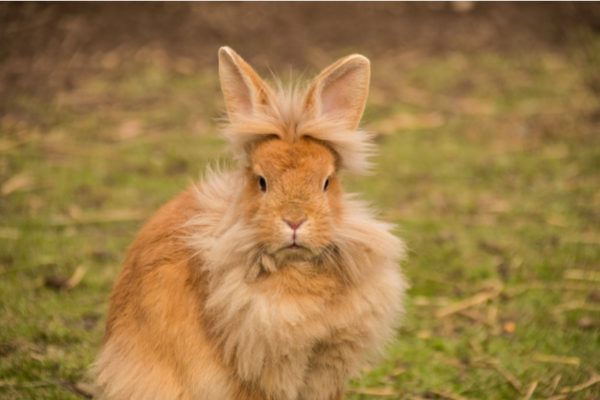 6. There are over 300 Breeds of Domestic Bunnies
Similarly to dogs, domestic Bunny Rabbits have been selectively bred around the world to create all kinds of specific qualities–from size, type of fur, ear shape, temperament, and more. The American Rabbit Breeders Association recognizes over 300 distinct breeds! (To compare, there are 195 dog breeds currently recognized by the American Kennel Club). Some of our favorite unusual breeds include the "Dalmatian," which is spotted like a Dalmatian dog, the "Dwarf Hotot," a white rabbit who sports a black spots around its eyes, and the Lionshead Rabbit (seen above), who has a lion-like mane!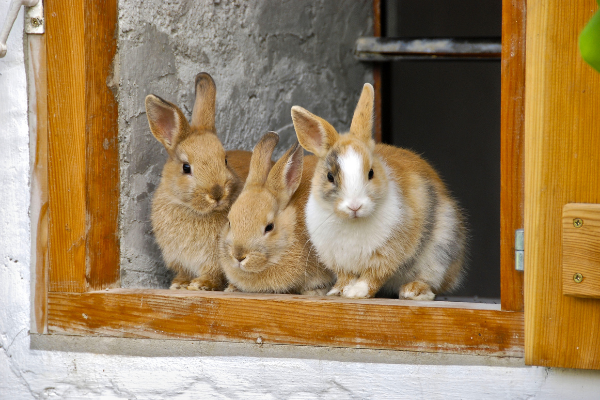 7. Bunnies Love Having Roommates!
In the wild, most bunny rabbits are social creatures who live in groups of up to 20, which can be called a "herd," a "colony," a "nest," or a "fluffle." (OK, "fluffle" is definitely our new favorite word!) Most domesticated bunnies do better living with a companion bunny, but can be happily kept alone if they get enough daily attention, petting, and social time from their humans.