Here at Hop to Pop, we love to take a trip down memory lane… or as we like to call it, a hop down the old bunny trail!  Hearkening back to Easters past, we feel extra nostalgic re-watching these classic TV specials.  From cartoons to puppets to stop-motion animation, these are some of our all-time favorites from the 1970s and 80s. Do you remember any of these small screen gems?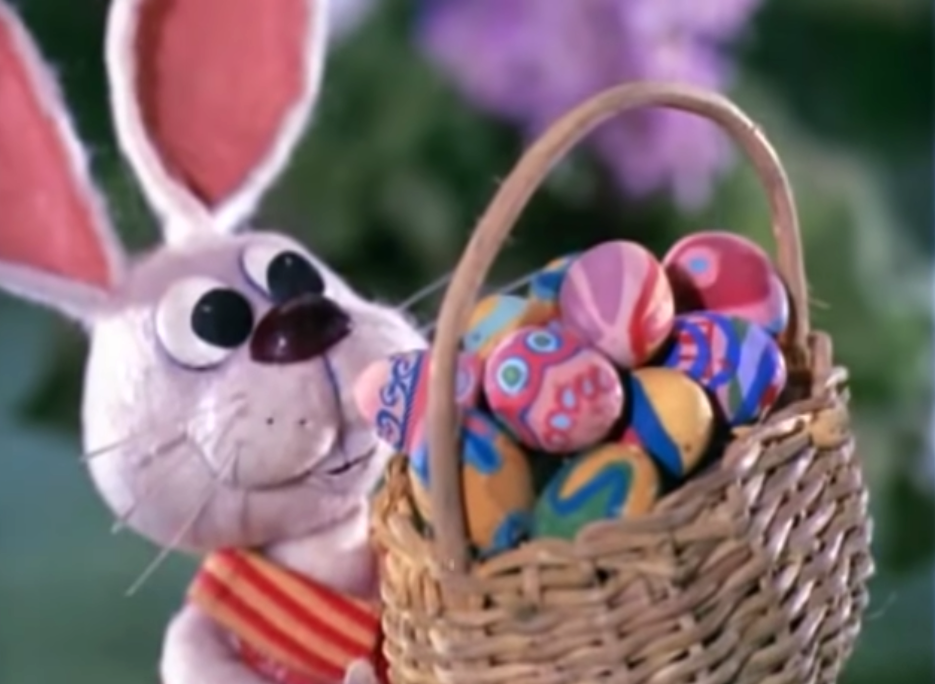 Here Comes Peter Cottontail
This whimsical stop-motion feature originally broadcast in 1971. Two bunnies from April Valley (lovably irresponsible Peter Cottontail and straight-up-evil January Q. Irontail) compete for the role of Chief Easter Bunny, by seeing who can distribute the most Easter eggs! Peter sleeps through Easter, and must attempt to give out Easter eggs the rest of the year…and many holiday hijinks ensue. This might be the only known recording of the Easter Bunny and Santa Claus in the same place at the same time! Who will ultimately prevail as Chief Bunny? You'll have to watch and find out!

You might recognize some famous voices here: Casey Kasem as Peter Cottontail, Vincent Price as January Q. Irontail, and Danny Kaye as narrator Seymour S. Sassafras.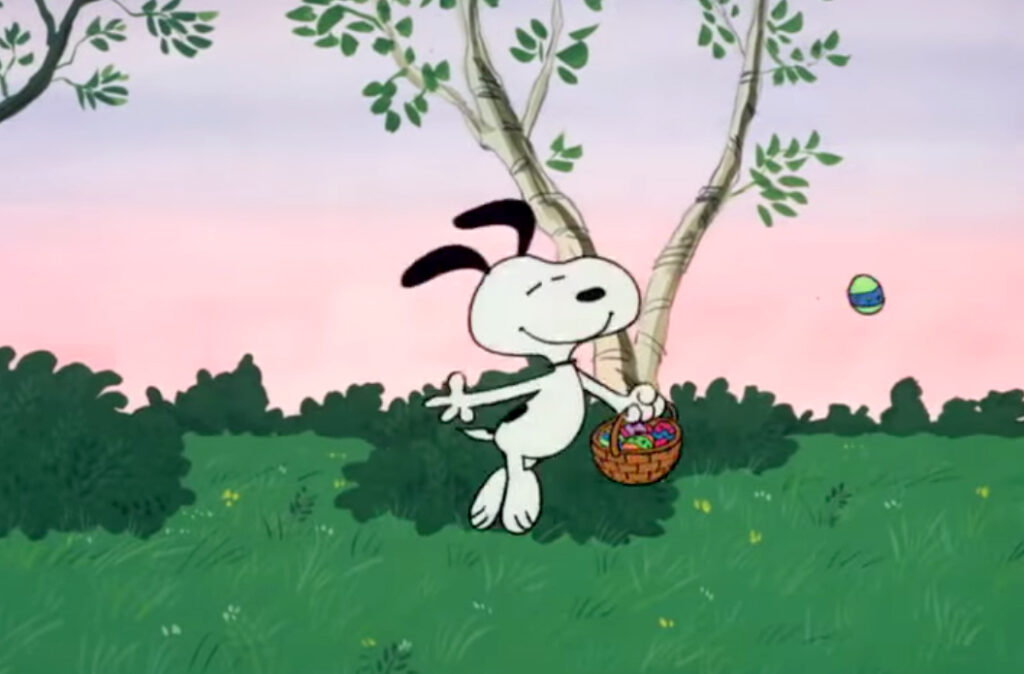 It's the Easter Beagle, Charlie Brown
Who says the Easter Bunny is the only colorful-egg-distributing critter in the game? Snoopy is here to claim his role as the official Easter Beagle! This sweet special originally aired in 1975, and features the Peanuts gang as they prepare for some Easter fun.

Peppermint Patty and Marcie try to color some eggs, Woodstock moves birdhouses a couple times, and everybody gets an egg from the Easter Beagle…except for one person. Can you guess who? Listen for the musical score, composed by Vince Guaraldi!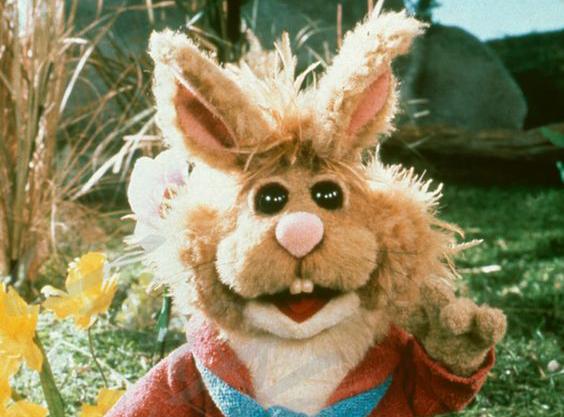 The Tale of the Bunny Picnic
Created by Jim Henson, this Muppet TV special originally aired on HBO during Easter time in 1986. Bean Bunny wants to help organize the famous Bunny Picnic, but his brother Lugsy says he's too small to help. Wandering alone in the lettuce patch, Bean encounters the farmer's dog who's on a mission to catch bunnies!

The bunnies must work together to frighten the dog, who's captured Lugsy, by creating a giant bunny costume with Bean as the voice.  The Bunnies realize who the real villain is (it's not the dog after all!) and the Bunny Picnic is saved. With some catchy tunes and Muppet magic, this is a must-see for any Muppet fans. (It kinda reminds us of Fraggle Rock!)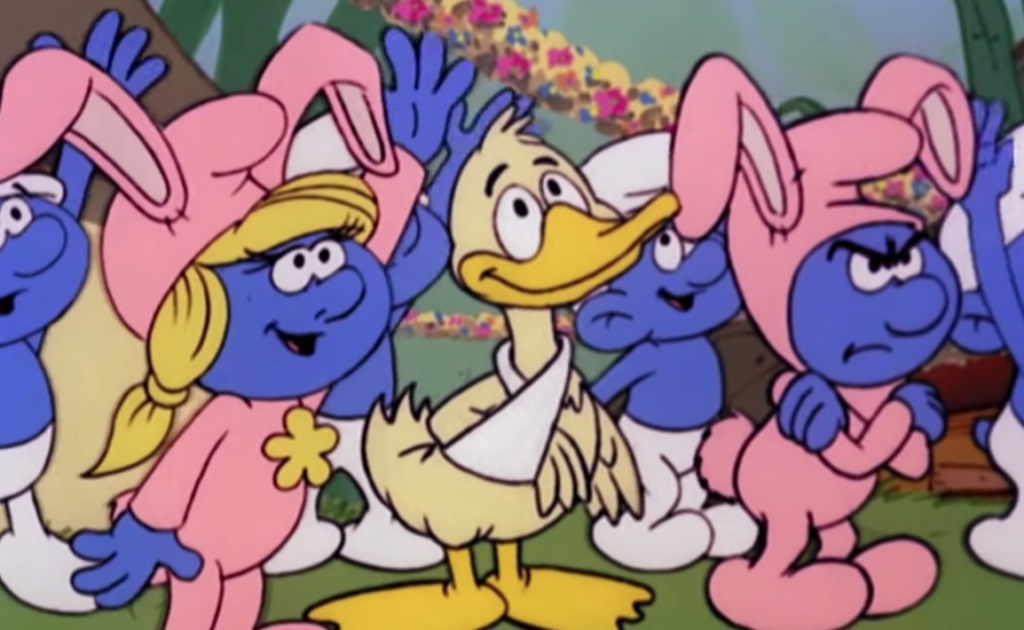 The Smurfs Springtime Special
In this special from 1982, it's about to be springtime in Smurf Forest, as Mother Nature wakes up from her long winter's nap. The Smurfs are happily preparing for the arrival of spring, which angers the evil wizard Gargamel. He schemes to kidnap Mother Nature and put her back to sleep, in order to freeze the Smurfs and stop their cheerful celebrations.

Gargamel's evil plan seems to be working as a blizzard descends on Smurf Forest. The Smurfs, with the help of woodland animals, manage to revive Mother Nature just in time for the Easter Festival!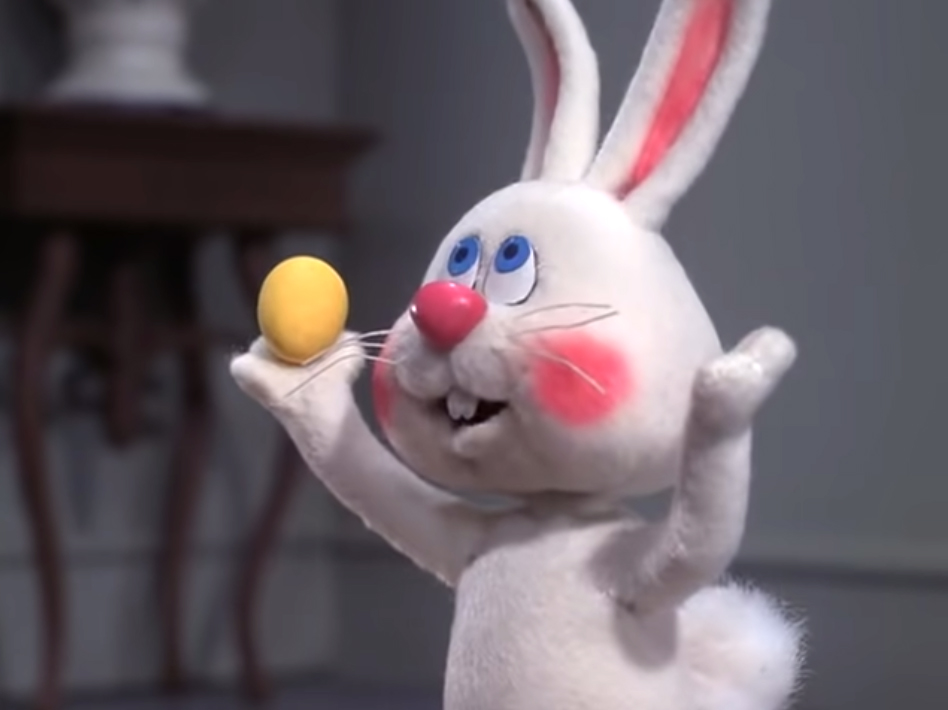 The Easter Bunny is Comin' to Town
This 1977 stop-motion special tells a fictional story of how Easter celebrations came to be.  The invention of Easter eggs, jellybeans, chocolate bunnies, and Easter lilies are woven throughout the tale, as Sunny the Bunny tries to outwit the ornery bear Gadzooks and help the kids of Kidville.   

By befriending a child king and a small rusty locomotive, Sunny brings Eggs, jellybeans, and chocolate bunnies to all the citizens of the land.  This special mirrored Santa Claus is Comin' to Town, a 1970 Christmas special by the same studio (Rankin/Bass), both featuring narration by Fred Astaire as train engineer/mailman S.D. Kluger.
We hope you enjoyed hopping down the bunny trail with us! We got a little more into the Easter spirit with each spirited tale. Are you planning on watching any of these this Easter season?