Looking for some costume inspiration this Halloween? We've got all kinds of ideas: from spooky, to funny, to punny, to stars of the silver screen. You'll laugh, you'll cry, you'll scream with fright, and best of all… your feet will stay comfy and cozy, because allllll these costumes include slippers. We guarantee there's no uncomfortable footwear to be found… all treats, no tricks! Follow our 35 Costume Guides and get inspired to create an unforgettable Halloween costume this year. Read on for a few of this year's favorite picks.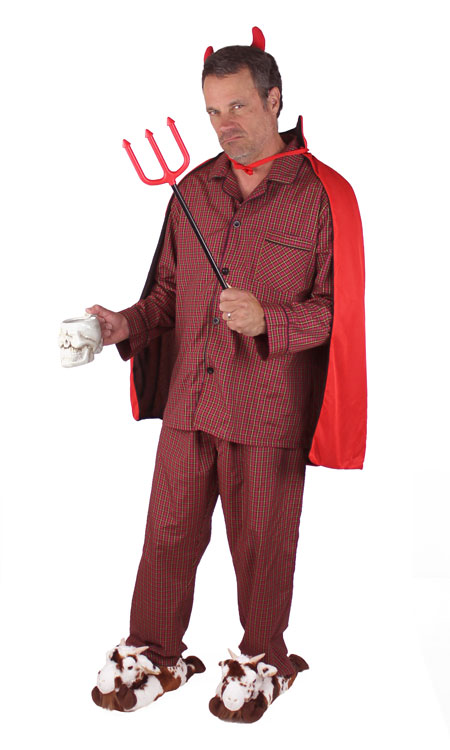 The Devil's Day Off Costume: Even Satan needs a day off now and then! Wearing some Goat Slippers and drinking out of a human skull mug is just how Ol' Lucifer likes to relax. On his day off, he just carries a small trident, not the heavy-duty one he uses Monday through Friday.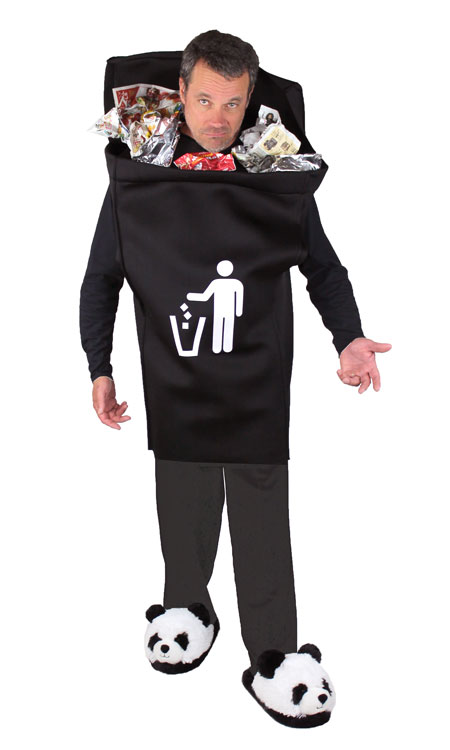 Trash Panda Costume: Here's how to create a Raccoon costume, without the mask, ears, and striped tail! Because the little mischief-makers are often called "Trash Pandas," we created a pun of a costume, complete with a trash can and Panda Slippers. This one's sure to get a few chuckles, but be warned, people may mistake you for an actual trash can!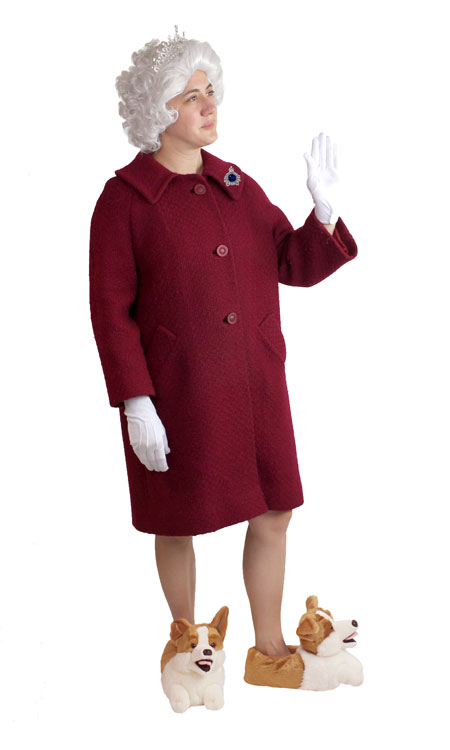 Queen Elizabeth Costume: Memorialize the late monarch with this costume that captures her royal essence… right down to her beloved Corgis. Add some white gloves, a crown, and practice waving to your subjects!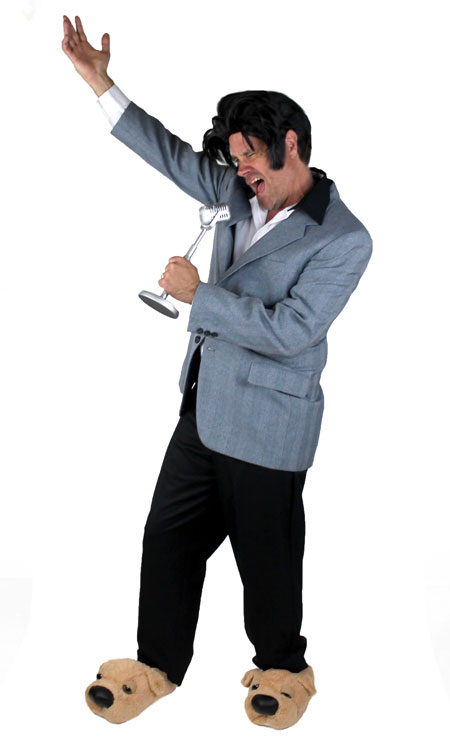 Elvis Presley Costume: "You ain't nothin' but a Hound Dog…" Pay your tributes to The King with a rockin' and rollin' Elvis costume! (We can't provide the dance moves…you'll have to practice those on your own). To channel Elvis' supersonic star power, be sure to announce each time you leave a building.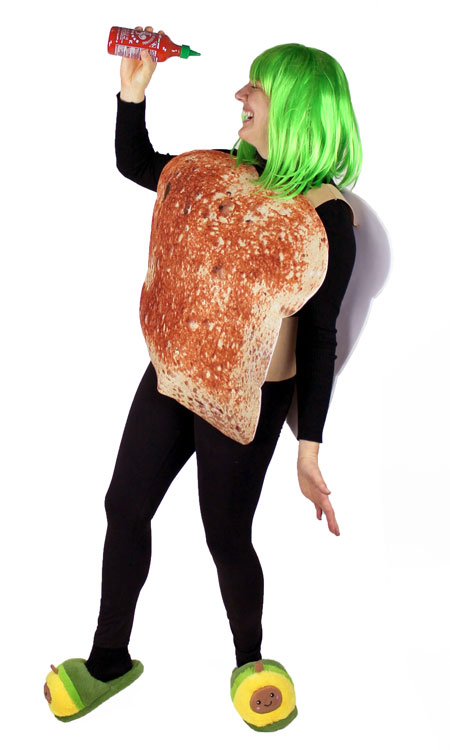 Avocado Toast Costume: How do you like to make your Avocado Toast? We like to make it plush and three feet wide! This tasty costume commemorates this delicious (and sometimes maligned) snack. Add some hot sauce (or a salt shaker, or a fried egg, or a pickled onion) to make it even more yummy.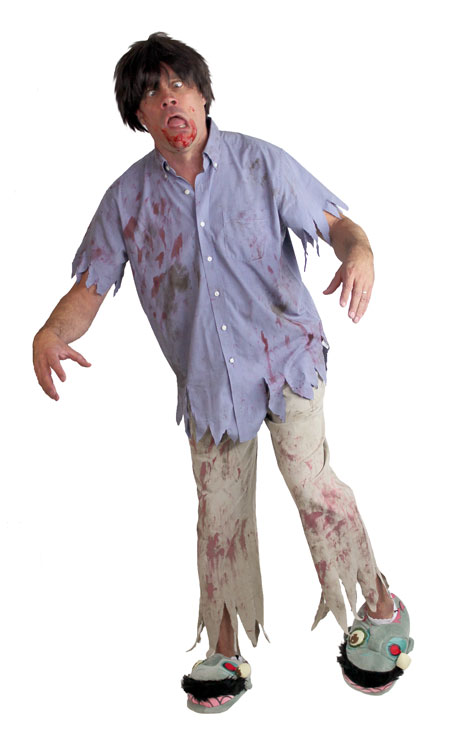 Zombie Attack Costume: Imagine being bit by not one, but TWO zombies, AT THE SAME TIME! That's the level of terror we've created with our Zombie Attack Costume–one of our all-time faves. When two Zombies chomp you up to the ankles, your transformation to Zombie yourself is almost instant. Yikes! One major benefit of this costume: the dirtier and messier, the better. Red wine spill? No problem–it adds to the authenticity!

Check out all these, and more, on our Halloween Costume Guide! Happy Halloween! (Boo!)