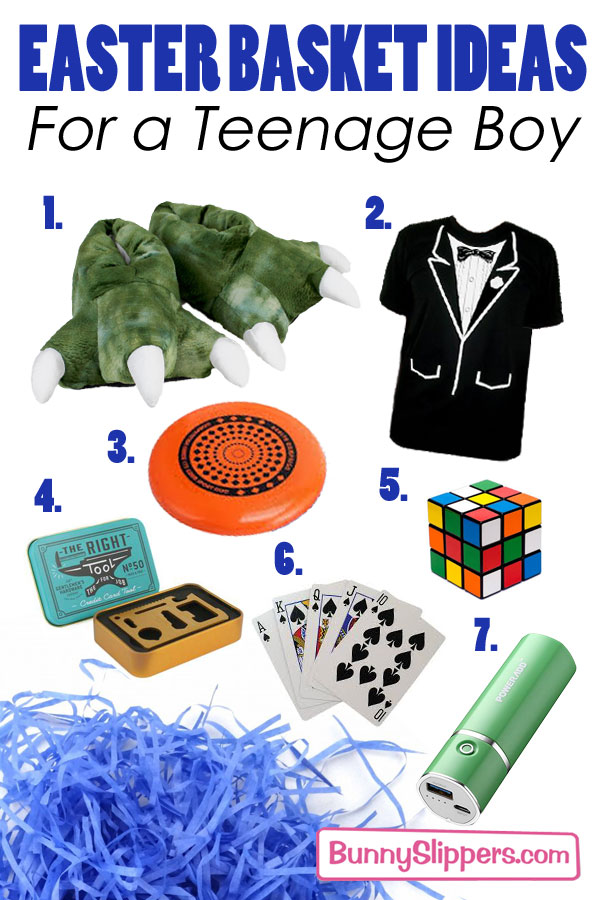 Are you planning an Easter Basket for a teen boy this year? We've put together a gift guide that focuses on fun and useful gifts he'll enjoy all year round.
Dino Feet Slippers with Sound: Maybe your teenager isn't into Bunny Slippers…but he'll love these roaring dinos!
Tuxedo Tee: Sure to make him laugh!
Frisbee: Available at most sporting goods stores, a frisbee is always a hit!
Multi Tool: Help him channel his inner MacGyver with a multi-tool. This Brass Credit Card Tool is small enough to fit in a wallet!
Rubik's Cube: This classic brain teaser is available at most toy and game stores, and provides hours of (non-screen-time) fun.
Playing Cards: Learn a new game together!
Power Bank: Make sure his devices never run out of juice with a portable, re-chargeable power bank.
Check out our other Easter Basket Guides!
Easter Basket Ideas for a Teenage Girl
Easter Basket Ideas for your Bestie