Easter is hop, hop, hippity hopping around the bend! Whether you're planning Easter baskets for babies, kids, teens, or adults, we've got you covered. Make your Easter festivities extra special with fun and fluffy slippers for the whole family. Check out our full Easter Gift Guide, or read on for some of our top picks!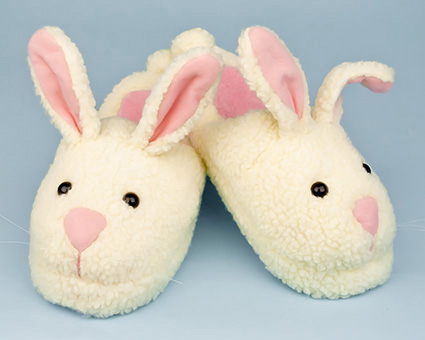 Classic Bunny Slippers: These sweet bunnies are a classic for a reason. With soft white plush, cotton ball tails, whiskers and posable ears, they're sure to charm even a grumpy Easter Grinch! They come in sizes for both Adults and Kids.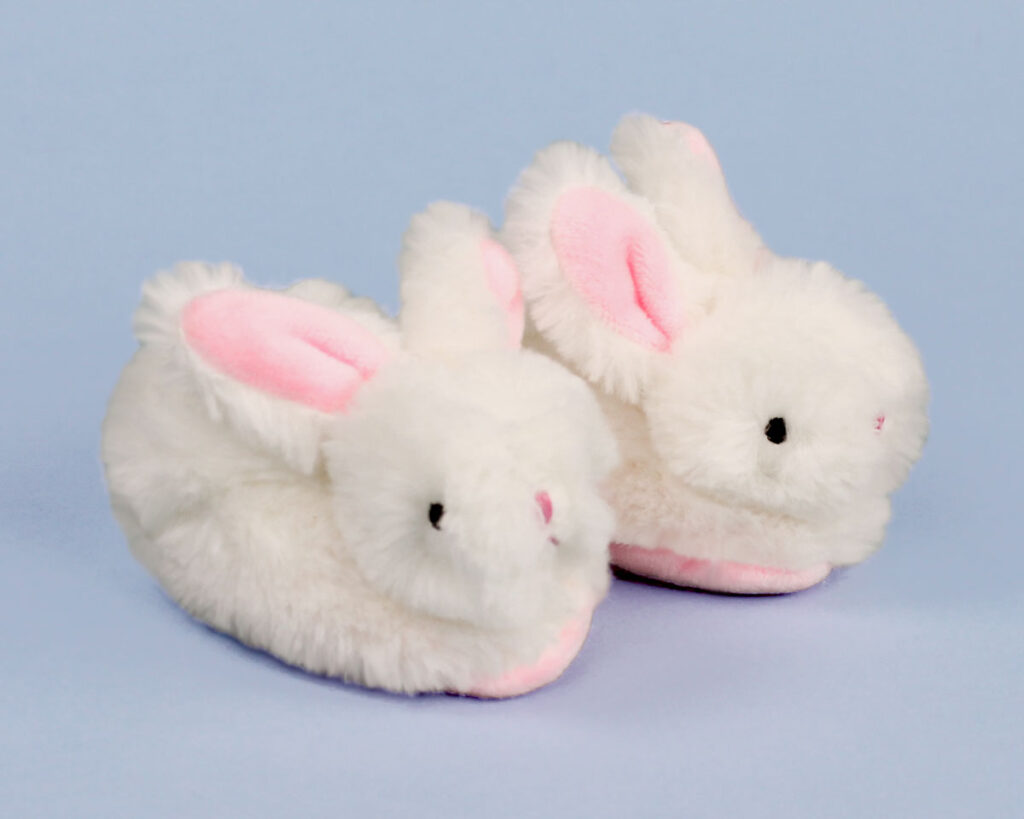 Classic Bunny Baby Booties: For the tiniest members of the family, check out these teeny, tiny, oh-so-adorable Bunny Baby Booties! With soft white plush, embroidered features, and little rattles in each toe, they're perfect for Baby's First Easter.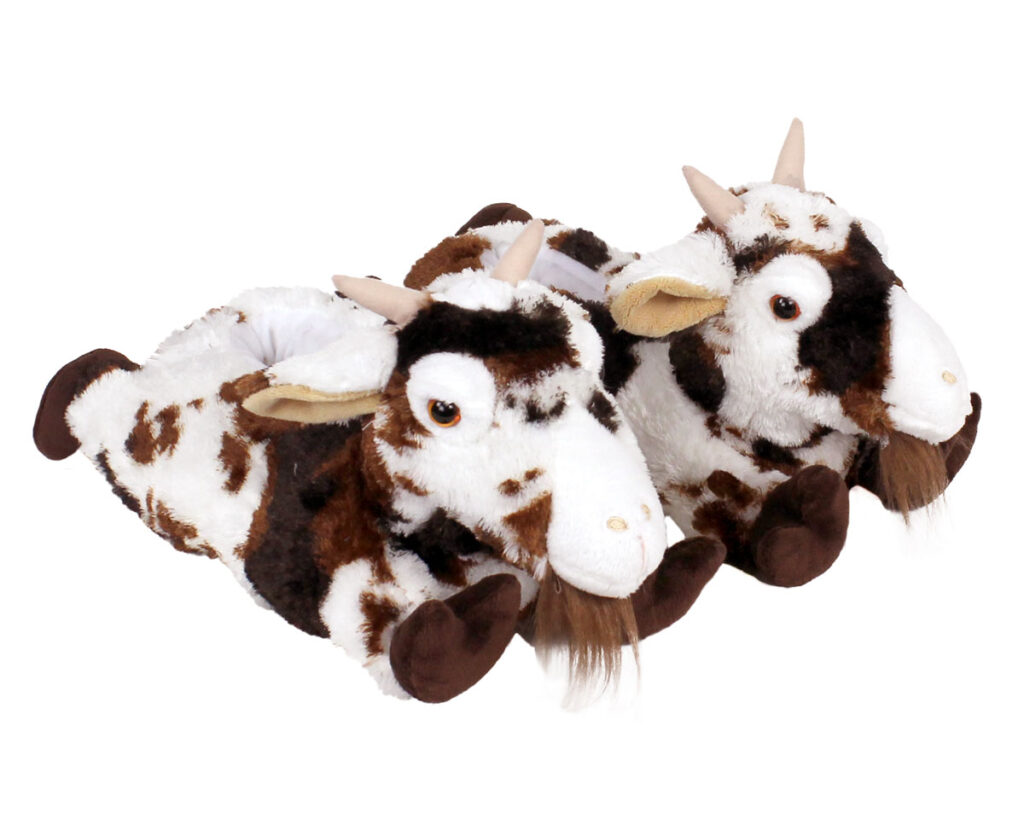 Goat Slippers: Nothing says springtime like a bunch of goats frolicking about! We captured their adorable essence in these soft slippers, complete with hooves, horns, floppy ears, and little chin beards. They also come in a Kids' size!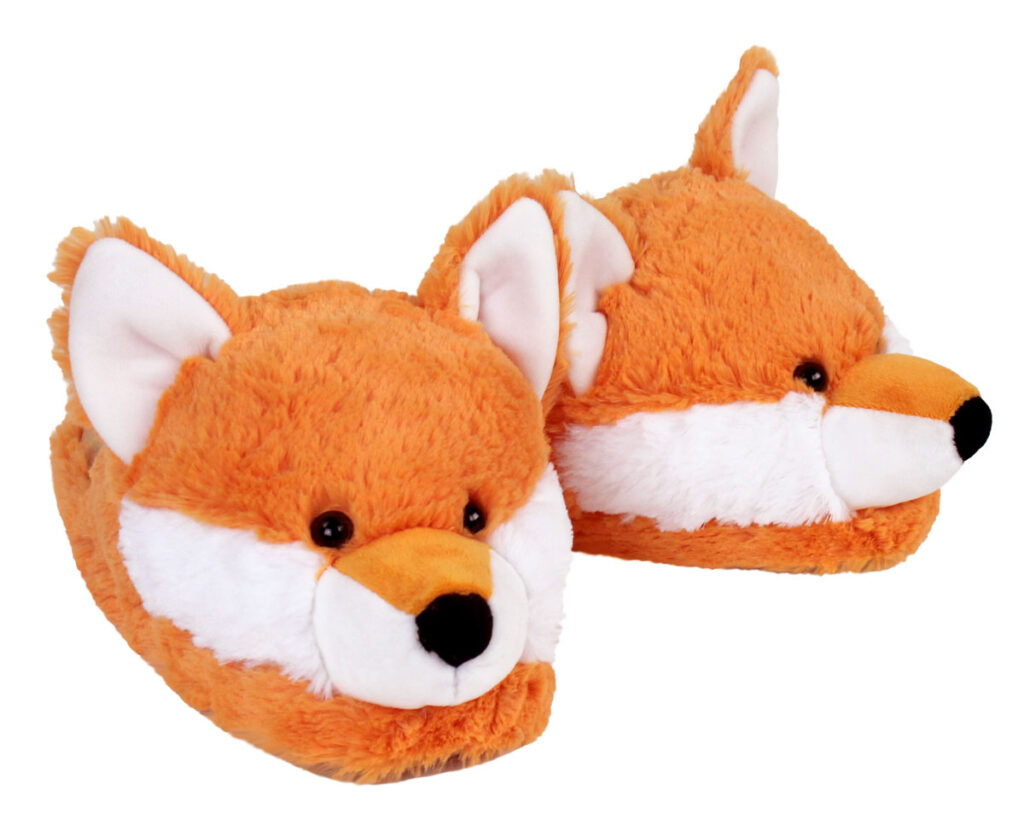 Fuzzy Fox Slippers: These sweet yet foxy slippers make a great Easter Basket stuffer for a teen or adult! Made with fluffy orange and white fur, pointy ears, and fuzzy black noses, they'll be loved all year long.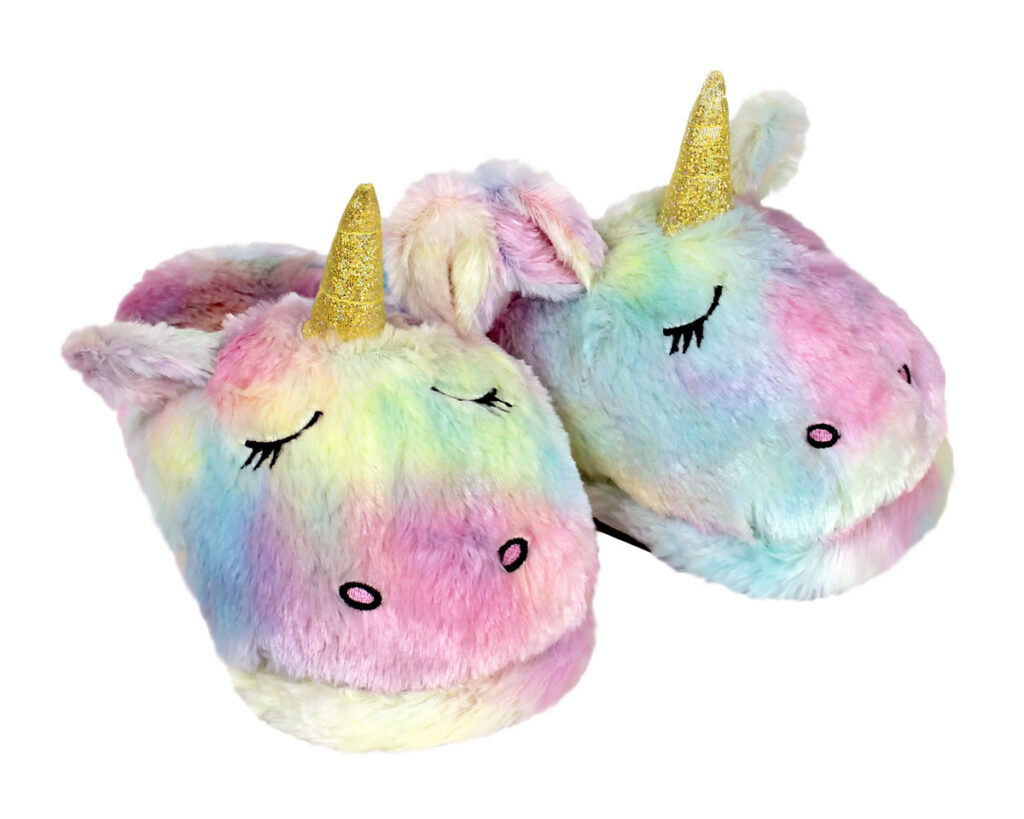 Unicorn Slippers: With all the pastel colors of a basket full of Easter eggs, these magical rainbow Unicorns are sure to delight! Made with golden horns, embroidered features, fuzzy white manes, and cushioned footbeds.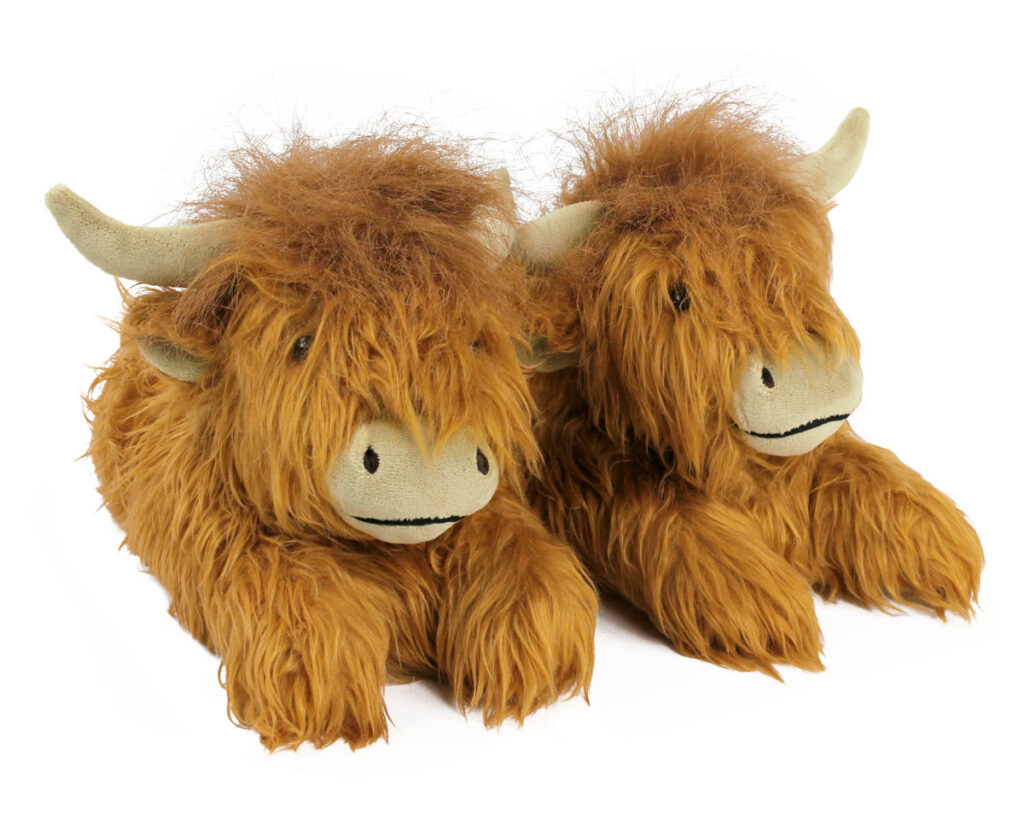 Highland Cattle Slippers: These farmyard friends are fabulously fuzzy! Try saying that five times fast! Made with soft ginger coats, horns, and sweet eyes just peeping out from their wild topknots, these Highland Cows will hearken back to a simpler time.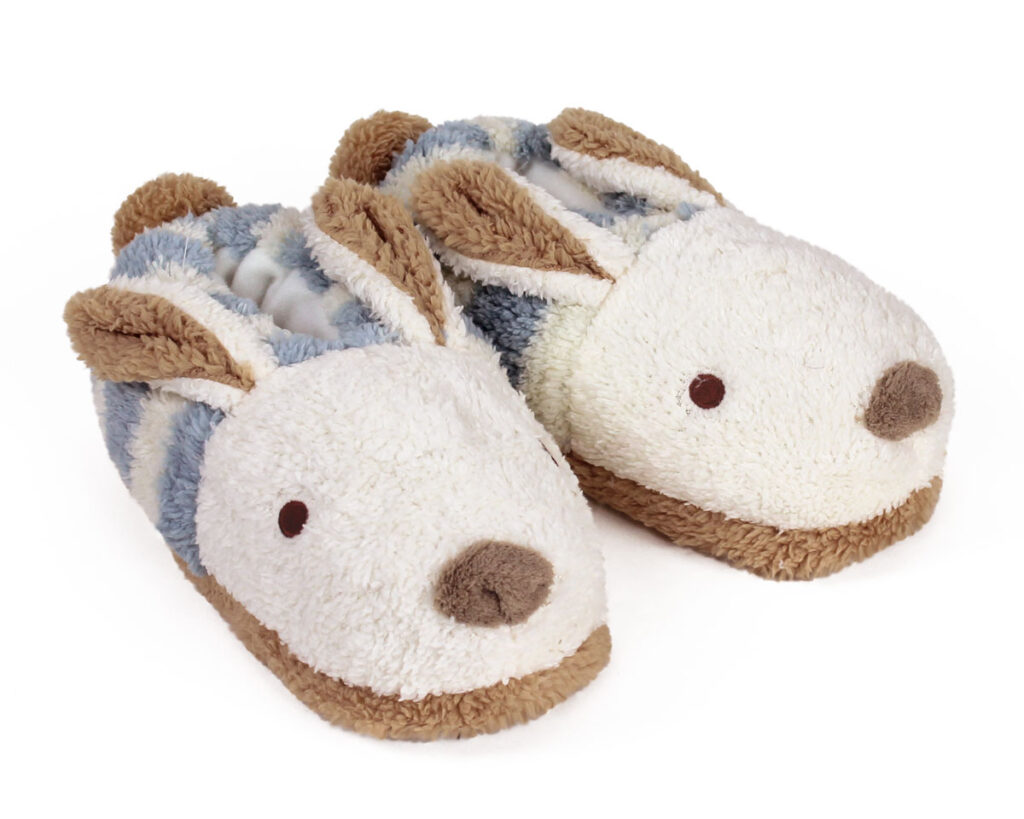 Blue Stripe Bunny Slippers: Because you can never have too many Bunnies, we bring you these delightfully striped slippers! These Buns are so soft and pillowy, they feel like walking on clouds. With embroidered eyes, brown cotton ball tails, and long rabbity ears, they'll be a hit on Easter, and the rest of the year, for that matter!
For even more fun and fuzzy Easter-y slippers, check out the rest of our Easter Gift Guide here.