Our friends at Sock It To Me, purveyors of cute and funky socks AND a fellow Portland-based retailer (WOOT!), are hosting their 5th Annual Global Design Contest and they need your help.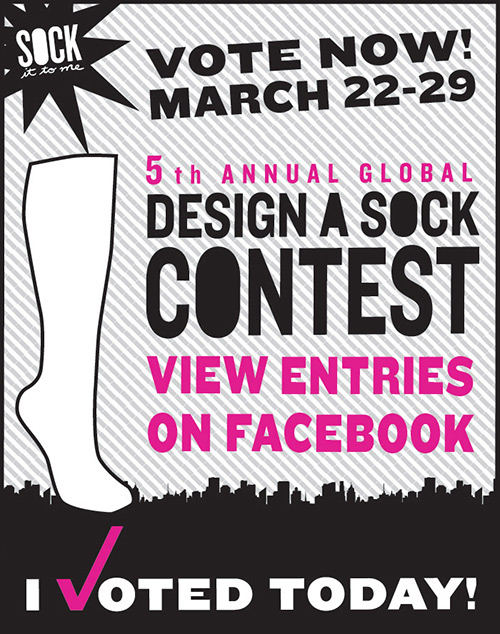 35 would-be designs, viewable at their expertly curated Facebook feed, are up for vote and those that trend strongest will go into production (and earn their respective designers cash prizes and a modest measure of Internet notoriety)!
Embedded below the jump are three of our faves which speak to the rich creativity of the individuals designers.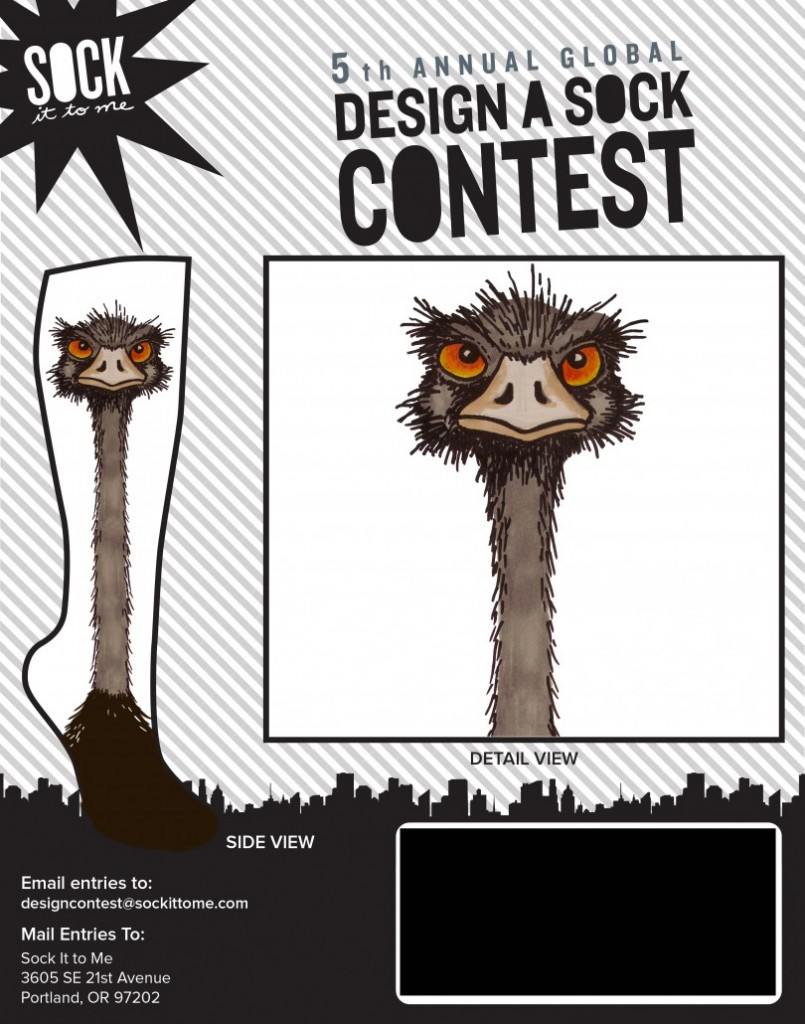 Vote for the ostrich here!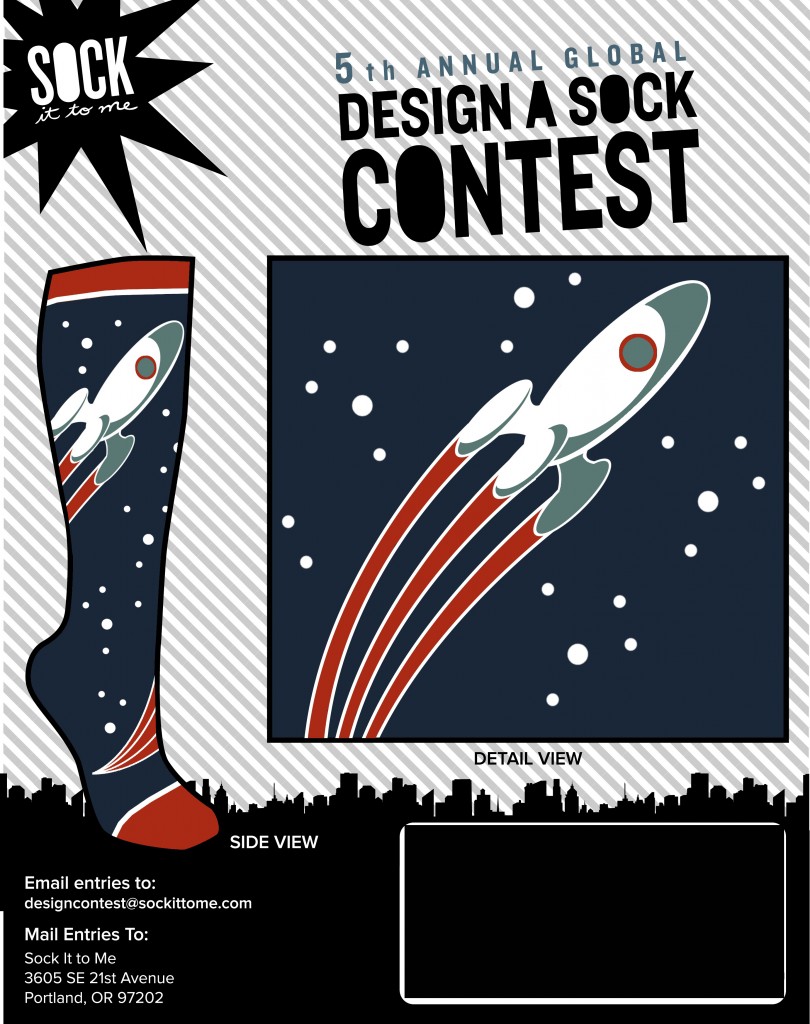 Vote for the rocket here!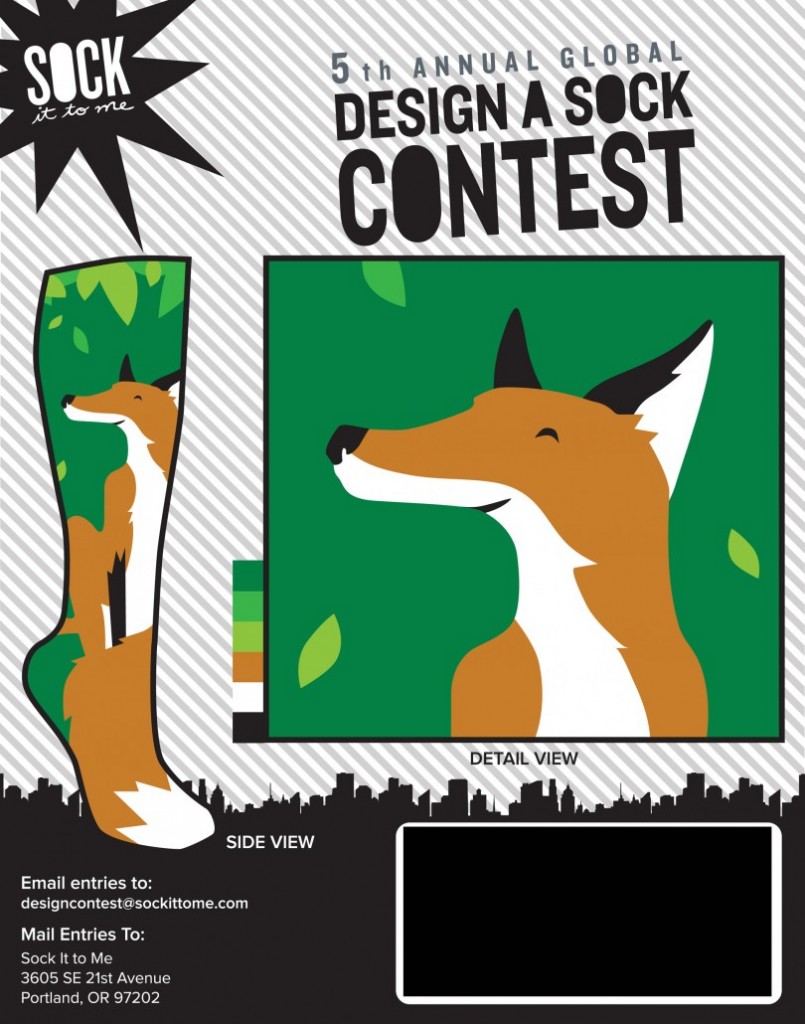 Vote for the fox here!
Two final points: the remainder of the submissions can be viewed here and the window for voting is open now and closes on Friday, March 29!
Contact us: travis [at] bunnyslippers.com