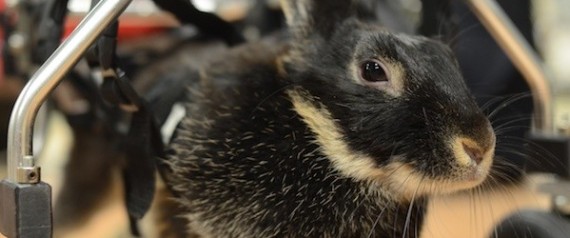 Today we bring you the story of Ariel, a bunny that can't hop. Ariel was found abandoned in the streets of NYC, homeless and motionless. The doctors established that the little hopper suffered from limb hind paresis, most likely caused from an attack by another animal. This deprived Ariel of that special bunny skill – the ability to hop.
Being a brave trooper, the little bunny hung on, and ultimately received physical therapy at the Animal Medical Center. Ariel is now with a foster family and had recently received a special gift – her very own custom wheelchair.
Without loosing her cuteness for a single second, Ariel figured out the basics of her new moving device in no time. As her official Facebook page reads, "Since she was rescued, every single human who has met Ariel has only wanted to love and help her. She's still battling the effects of one bad human, but Ariel seems to have regained her trust in people."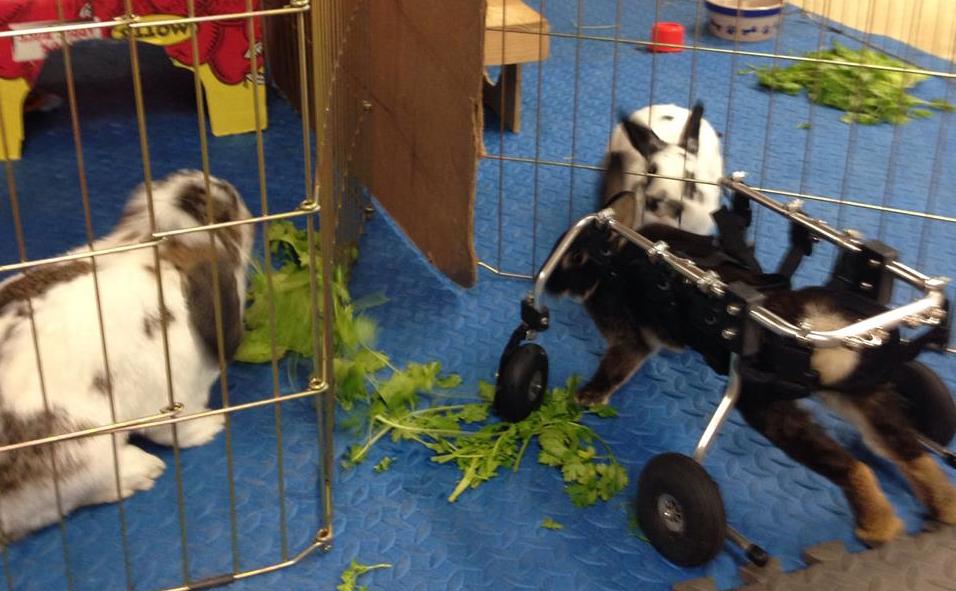 Check out this clip for more on the bunny's inspiring story. On behalf of BunnySlippers.com we wish Ariel the best of luck in her new life!