Looking for the right gift for the new mom in your life? She may be busy and exhausted, but we're sure she's excited to celebrate her first Mother's Day with her new little one.

We've rounded up a few gift ideas that she might appreciate: read on!
Leopard Paw Slippers
How could anyone resist these stylish and fun Leopard Paw Slippers? Every glam new mama needs a pair of these or one of our other animal paw slippers, and maybe a meal at a nice restaurant, too.
Narwhal Slippers
Tired feet can sometimes need some extra TLC. Treat her to a pedicure, and later a pair of these adorable Heated Narwhal Slippers, which can be connected to a USB port for even more warmth and comfort!
Spa Slippers
A new baby often means a set of very tired parents. Give her a day off: offer to babysit while she heads off to a spa day, whether it's at a nearby upscale salon or in the comfort of her own home. She'll want a pair of spa slippers to take with her!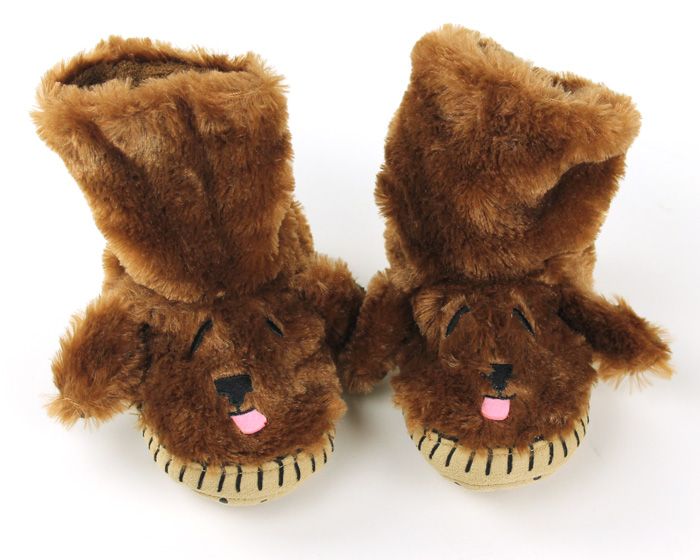 Dog Slouch Slippers
Take care of her feet and ankles: help her keep them warm in a pair of our Dog Slouch Slippers. After baby's gone to bed, she can slip them on and enjoy some quiet time with a hot beverage and a good book! (Bonus: if there's another little one in the house, they might enjoy getting to match Mom with their own pair of Children's Dog Slouch Slippers.)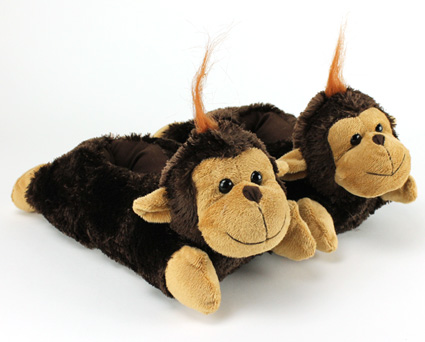 Fuzzy Monkey Slippers
Celebrate the arrival of her new little monkey with a cute pair of Fuzzy Monkey Slippers for her! Take a family outing to the zoo if weather permits, and enjoy the quality time together while looking at all the animals.