Have you had one of those days where your slippers are so comfortable that you don't want to take them off? Don't feel bad about sacrificing fashion for comfort: this guide helps you achieve both! Keep reading for our tips on styling your slippers.
Note: When making your sartorial choices, please keep in mind that wearing your slippers outdoors may shorten their lifespan.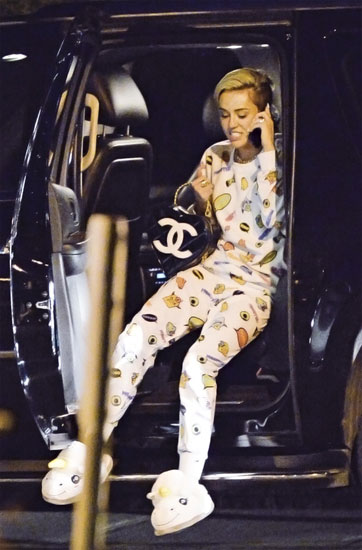 (via MTV)

In this photo, Miley models a traditional outfit with her unicorn slippers: pajamas! If you're a traditionalist, you might save this outfit for a sick day instead of a trip to the airport, but nothing goes better with a pair of slippers than a coordinated set of pajamas. You could add a cushy robe if you're under the weather or having a lazy day. Chanel handbag is optional.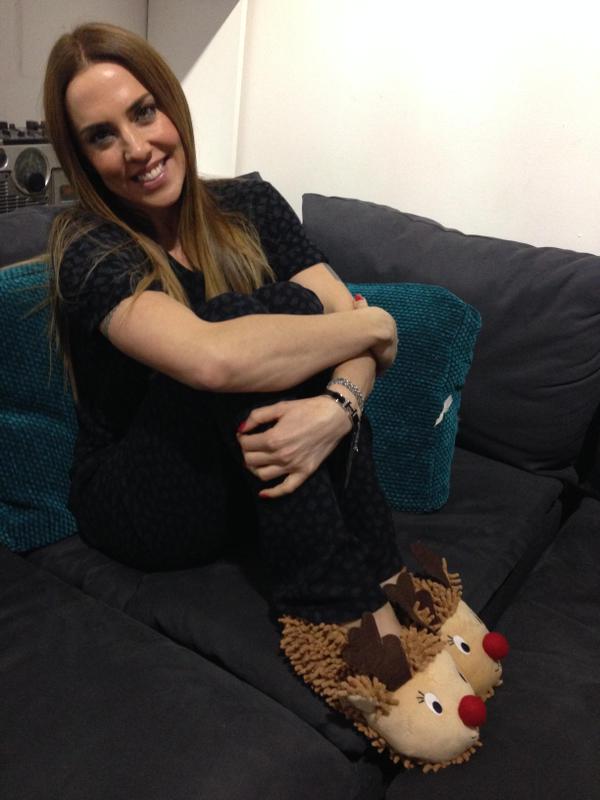 (via @Shelter)

Mel C (Sporty Spice) of the Spice Girls also chooses to pair her reindeer slippers with a matching pajama set. There are many different styles of pajamas that look great with slippers, like footless onesies, but the key is choosing a style that you are comfortable in!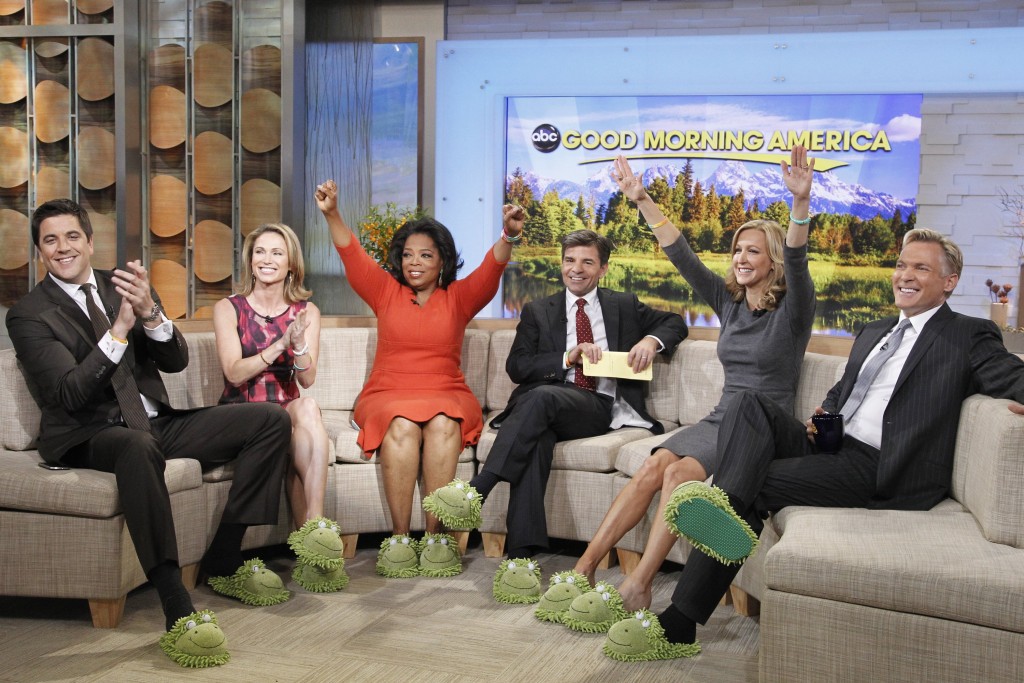 (via Yahoo)

Long day at the office ahead? Take a page out of the book of Oprah and Good Morning America and swap out your work shoes for a cozy pair of slippers. These stylish hosts keep their look professional with traditional suits and business-appropriate dresses while having some fun with their footwear: if they were sitting behind a desk, you might not even notice the frogs on their feet!

(via @cgmoretz)

As Chloe Grace Moretz shows, your boot slippers can do more than keep your feet and ankles toasty warm: they can also make a fashion statement while you're running errands. To get Chloe's look, pair your slippers with an all-black outfit. If you're looking to put a twist on this style, try wearing your slippers with a pair of jeans and a fun t-shirt or top! This look is great for a busy day at home or even out and about.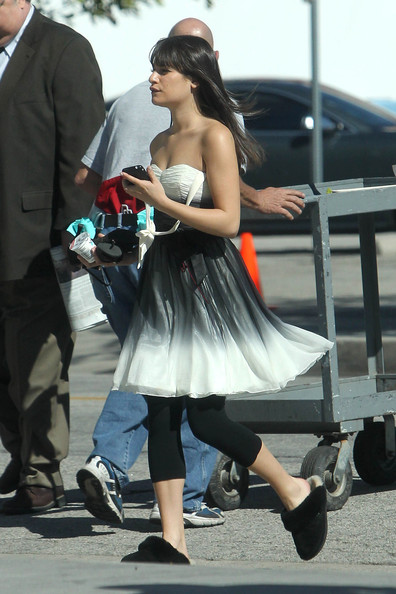 (via Zimbio)

While pairing slippers with a formal outfit probably isn't the best fashion move, there's nothing wrong with ditching high heels or formal shoes for your comfy slippers while you're getting ready at home or returning from a long evening! Steal Lea Michele's look by dressing to the nines and substituting your slippers for shoes.
Now go forth and show off your individual slipper style!