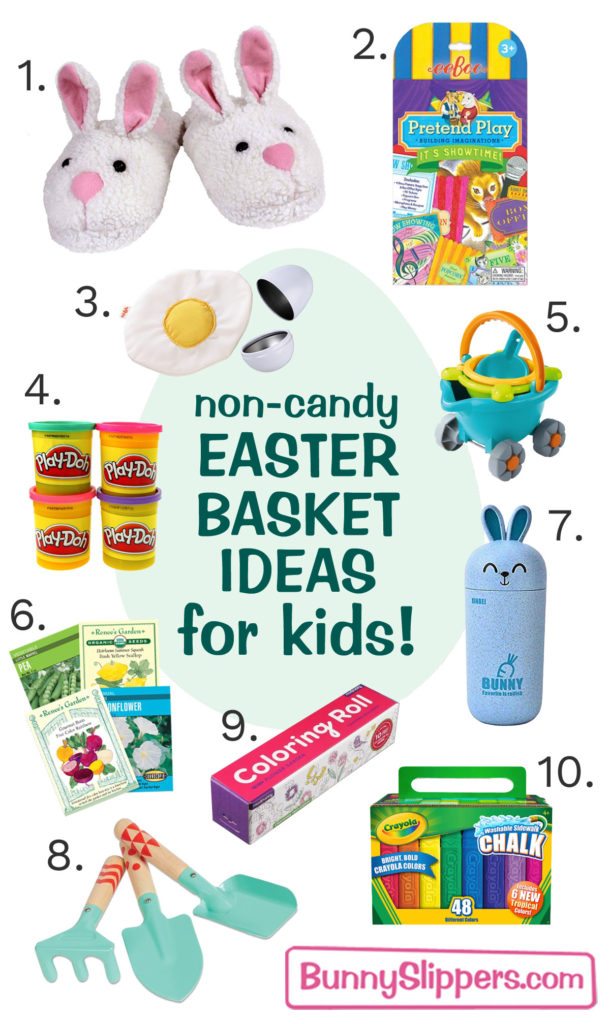 Planning Easter Baskets for kids this year, but want to avoid a sugar overload? Check out these ten ideas for non-junky, non-candy Easter Basket fillers that your kids will love year-round!
Bunny Slippers: These cute and cuddly slippers will have your little ones hop-hop-hopping for joy! We've got a Kids' size for the littles, and three larger sizes for bigger kids and adults.
Pretend Play Set: This fun collection of educational toys from eeBoo helps your little one create a rocket ship out of a box, open a play diner, or tell a creative story!
Biofino Fried Egg: Forget the cheap plastic eggs, here's an egg your kids will love for a long time to come. "Crack" open the metal shell and fry up the fabric egg. This is a play kitchen must have!
Play-Doh: A classic for a reason…this is a great toy for open-ended play and endless imagination!
Baudino Sand Bucket Scooter: This mini sand scooter is great for the beach or sandbox! Inside is a stacking sieve, mold, and trowel for hours of sandy fun.
Vegetable and Flower Seeds: Plant some seeds to celebrate spring, and enjoy watching them grow all summer!
Bunny Thermos Bottle: A very adorable way to stay hydrated!
Kids' Garden Hand Tools: Kiddos need their own tools built for smaller hands, this adorable set comes with a trowel, rake, and spade!
Flower Garden Coloring Roll: While waiting for their flowers to grow, kids will love this new take on a coloring book. For hours of coloring fun, keep rolling out the paper to reveal more of the scene.
Sidewalk Chalk: Kids can enjoy both outdoors time and creative time with some sidewalk chalk!
Looking for even more Easter basket ideas? Check out our brand new guide for 2022!