The Edinburgh Zoo recently announced that Tian Tian, one of their giant pandas, may be pregnant. The world is very excited, because if her pregnancy is successful, this will be the first panda cub to be born in Britain.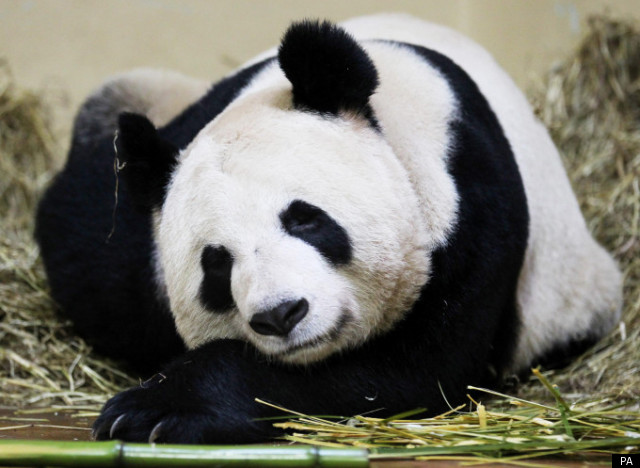 Tian Tian, potential mama-to-be, dozes in her Edinburgh Zoo enclosure. (via Huffington Post)

It's rumored that Edinburgh Zoo expects its newest addition to arrive soon, but while we're waiting, we've rounded up some other adorable baby zoo animals from around the world!
Continue reading